By Louisa McGrath
The number of tech-savvy customers has increased significantly over the past decade. This demographic will continue to grow and be a central focus for online businesses as more and more digital natives gain buying power.
Businesses need to be cutting edge and modern to impress them. Tech-savvy customers research their choices online before they buy and, for tech-related businesses, in particular, it's important to think of them when working on your online marketing efforts.
Find Cool Tech Company Names On .tech!
Here is a checklist to help update your marketing strategy to make sure you impress tech-savvy consumers when they're doing their research:
1. Focus On The User Experience
Most customers know when something "feels wrong", but with many tech-savvy customers understanding the basics of UX and UI design, they will know exactly what's wrong.
Even if they don't, they are likely to expect that your business will have a marketing website with a modern look and intuitive navigation.
Among consumers in general, 75% judge the credibility of a business by the design of its website – according to research by Stanford University. And not only should your site be easy to use, but it also needs to be trendy too.
General consumers won't always notice if something is a little dated. But tech-savvy customers, on the other hand, will. So it's time to get rid of the flashing graphics off your website if you haven't done so already.
It should also go without saying that your website needs to be mobile responsive. A clean, streamlined mobile design is critical, as the amount of time people spend browsing the web on mobile devices continues to surpass desktop use.
In addition to your website being displayed properly, mobile designs should also take advantage of the unique features of a mobile operating system. Make use of GPS enabled store-finders, easy sharing options for mobile apps and the ability to swipe, pinch or double-tap.
The startup landscape today is brimming with pathbreaking products and profound ideas. However, you need much more than a spellbinding product or idea to stand out from the pack. Your tech startup needs smart brand messaging and marketing to create a buzz and induce a sense of excitement among your target audience.
2. Educate The Whole Team
There's one thing all knowledgeable tech-savvy customers hate – when employees don't understand their own company's product.
If your social media manager or a member of your sales team doesn't know all about your product's features and its amazing capabilities, you've gone wrong.
To sell your wares to the tech-savvy customer, everyone in sales, support, and marketing should know your product spec inside out. Your staff should understand the value the product can bring to customers so they can inspire confidence in your business and what you do.
In fact, you should consider sharing stats, data, product roadmaps, and updates as part of your marketing strategy, as this information can benefit your customers.
If your audience is largely made up of professionals or enterprise customers, also consider creating white papers or lengthy podcasts to offer more detailed information than a blog post could provide.
3. Position Yourself As A Thought Leader
Consumers with expertise spend a lot of time educating themselves on the latest news and current trends within the tech industry. Invest some time in putting together great resources that can educate and inform them.
Create valuable content and position yourself as a thought leader to build brand trust and awareness. Use blog content and social media to show that you understand the ins and outs of the industry.
Be as specific as possible in the knowledge you share and provide actionable advice to your customers. When people seek you out for information, they'll begin to trust your company and your products.
Another effective way to position your business as a thought leader is to adopt a relevant domain extension like.tech that defines the nature of your business.
With .tech, you can position yourself as a tech business right from the beginning.
Companies such as Wix, Buffer, and Instagram use this approach and focus on sharing detailed and specific information that their customer base needs.
4. Build Brand Trust
 LinkedIn helps young people who aren't in school or working to build their skill sets. It shows that the company is about more than just making money and this builds trust and loyalty for the brand. Through social media, you can also build brand trust with your audience.
According to social media tool ShortStack, nearly 40% of people who make purchases on social media consider themselves to be tech-savvy, so it's particularly important for tech marketers to be on-point across their social platforms.
Some great ways to build trust on social media include encouraging user-generated content and participating in meaningful engagement. Make sure your social accounts look professional and are consistent with your branding and website design.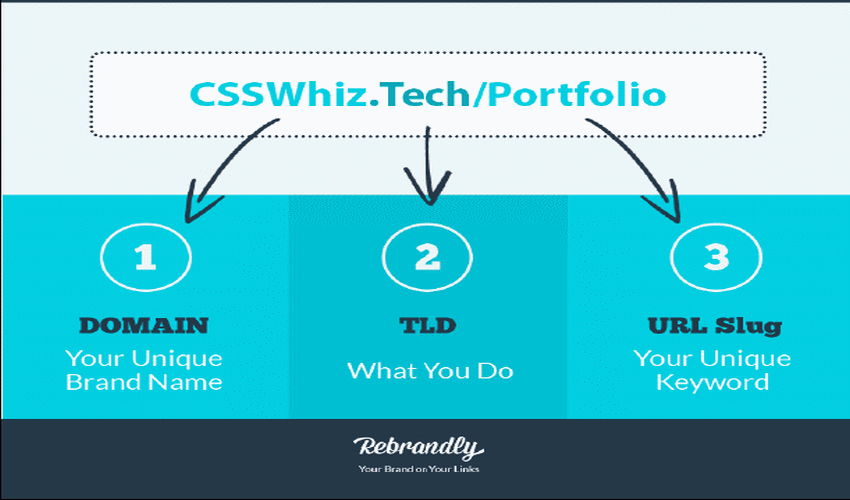 Another effective way to build trust is to use branded links in your posts. Because they feature a brand name along with a keyword in the slashtag, people will trust the links you share.
Followers know you wouldn't associate your brand with spam or phishing sites and this increased trust can boost your CTR by up to 39%.
Tech companies have the added benefit of being able to share branded links with a .tech TLD. This will catch the attention of tech-savvy customers as they'll know exactly what your company is about and that you specialize in tech.
It's a great way of marketing to this audience and standing out in their newsfeeds.
Looking for a .tech branded link? Get it right here!
5. Don't Be Too Promotional
Customers are now wary of overly promotional businesses. It's all about engagement; it is often more valuable to have a brief conversation with a customer through social media than to spam them with a million email advertisements.
Often customers are looking for cold, hard facts. Make your content interesting and engaging, but leave the superlatives and fluffy filler out of your marketing copy to create a relationship of trust. This will help position your company as a thought leader too.
Where possible, personalize your marketing to show that you care, and give your audience a host of avenues to contact you – email, phone, chatbots, etc.
Tech-savvy customers will know the difference between a generic message that is shared with every person that comes to your website and a personalized one that focuses on helping them.
Re-targeted adverts or chatbot messages triggered by customer actions or preferences is an excellent way to engage your audience while also paying attention to their interests and anticipating their needs.
6. Pay Attention To Your Reputation
73% of 1,000 consumers surveyed last year said positive customer reviews improve their trust in a business. Reputation management is a necessity as modern consumers can easily look up all the information they want on a company – and they often do. If you have negative reviews or ratings, they'll find out.
A bad review causes a negative impression, but your response to it can be just as important. If you respond professionally and courteously to customer complaints, you can validate your organization even though the initial complaint is still there.
If you address a problem and are open about what went wrong, customers will feel safer about doing business with your company.
The chances are that if you have a good product, it will sell itself without the need for your marketing team to exaggerate its benefits. As a marketer, your job is to build trust and establish a reliable reputation.
This will mean there are no barriers to stop the tech-savvy signing up once they've done their research. Through educational content marketing, a great user experience, positive reviews, and social engagement, this can come easy.
Strike a chord with your tech-savvy customers by using a .tech domain.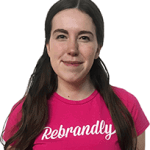 Louisa McGrath is a content manager at Rebrandly, the URL shortener empowering marketers to put their brand on their links. She can be seen blogging around Dublin city center, except on Sundays when she stays in to pore over the newspapers.