It's not a hidden fact that the key to outshine among your competitors and grow your startup's business lies in actively creating and promoting high-quality content.' Since every startup uses similar startup marketing techniques, the only thing that could make a real difference is a well-planned content strategy.
A well-throughout content strategy is a great way to drive the best results for both new and mature startups and a stepping stone to building promising inbound marketing strategies. 
What is Content Marketing for tech startups?
Content marketing is a marketing strategy that involves creating and distributing good quality, valuable content to drive conversions.
The audience has become immune to traditional advertising and marketing methods. This is why they have the tendency to block out advertising messages that are thrown their way.
UX testing has proved the phenomenon of "Banner Blindness". This means, on a web page, the readers are likely to ignore the message presented in the banner because it's likely to be promotional.
Ad blockers are popular for a reason.
YouTube ads are skipped more often than they are viewed.
There are services that sell premium packages where the main selling point is the absence of ads.
It is more than just ignoring ads. Users are actively disliking ads and going as far as paying money to block them. That says a lot.
So, if traditional advertisements are not getting the message across, then what is the solution? The answer: content marketing; and the Content Marketing Institute has defined this aptly:
"Content marketing is a strategic marketing approach focused on creating and distributing valuable, relevant, and consistent content to attract and retain a clearly-defined audience — and, ultimately, to drive profitable customer action."
The key terms in that definition are 'relevant' and 'valuable'. You're delivering your readers information that adds value to their life, rather than giving them sales pitches. Marketing campaigns that succeed nowadays are based on quality content; that should be the case around everything you do.
For instance, paid ads on Google and Facebook see better results when they share a unique or valuable piece of information–content that the target market wants to read. There is a reason why clickbait works.
Depending on where your customer is in the sales funnel, your content will take different forms. Be it eBooks, blog posts, podcasts, vlogs, infographics–any of these, or maybe a combination of these can form part of your content marketing strategy. The right content addresses the problems and provides an actionable solution. It guides your customers to the realization that your business is that solution.
The best thing about content marketing? Any business–small or large–can set up a successful content marketing campaign and it can reap fantastic results for startups that are low on the marketing budget.
What is Content Strategy for tech startups?
The act of planning, developing, and managing content, be it written or other media, is content strategy.
Every startup invests in content marketing by creating various forms of content. But the question is, how effective is it coming out to be?
Content strategy implies that someone is guiding the content creation, and defining what kind of content needs to be created, and why.
In fact, if your startup website is struggling to rank on SERPs, having a solid content and SEO strategy in place can effectively address that issue.
A few questions you need to ask yourself while developing a content strategy are:
Who are you creating content for – The better you identify and define your target audience, the more effective your content is going to be.

What problem is your content solving – Just like your product or service solves a particular problem for your customers, your content should also address or solve your target audience's problem.

What makes your startup special – To stand out from your competitors, you need your content to show the audience how your product is different from or better than the other substitutes available in the market.

What content formats will you focus on – You need to determine what form/s of content is going to be most effective for you.

Where will you publish/post your content – Depending on the forms of content you're creating, you need to identify what channels will your content be published on.

Who will create and publish content – In the end, you need to manage every aspect to ensure that your content is not cluttering and drifting away from the company message or goals.
Building a tech startup? Build it on a .TECH domain!
How To Develop an Effective Content Strategy For Your Tech Startup?
An effective content strategy is not a linear process. It depends on multiple variables and requires you to take into consideration a host of these such as the following:
It's good to create content, but if your content is not relevant to your audience, it's as good as no content. The first and foremost requirement to succeed in content marketing is to research your target audience and to understand them well.
Your content should speak directly to your audience, and it should be able to make a connection with them. You also need to identify their pains and frustrations.
You can float surveys and collect feedback from your audience about what problems are they facing, and what needs of theirs are not being satisfied. Once you have their feedback and answers, use them to create relevant and effective content.
You can also use a 'Buyer Persona' to create better and more suitable content. A buyer persona is a representation of your ideal customer based on actual data and market research about your existing customers.
Learning about the challenges, goals, demographic traits, and other aspects of your ideal customer, helps you set a content strategy that is aimed at attracting the most valuable customers to your business.
Experiment With Visual Content
Between a long and detailed post about a particular topic versus an attractive post with charts or other visual forms; the latter is definitely going to grab the attention of people in a better way.
It's not possible to convert a long-form blog or article into an infographic but to get people to read the blog, you can design an infographic with the blog's title and a relevant image.
When people come across an infographic, the probability of the article being read increases big time. You can use video marketing by starting a tech YouTube channel in place of writing detailed articles. 
Simply creating high-quality content once in a while won't cut the mustard. Good content is always boosted by regularity. If they don't see your content regularly, they might end up losing interest in your startup.
Regularity doesn't mean that you need to post every day. Make sure you maintain your posting patterns. You can also schedule days in a week for different forms of content.
For instance, if you post a blog on Monday, you can post an infographic on Wednesday, and a video on Friday. The idea is to stay strategically regular and relevant. 
Social media marketing acts as an extended platform for content marketing. Social media has the power to propel engagement rates and drive more audience to your social media handles and to your content.
You can post about your product or content on your Facebook, Instagram, Twitter, LinkedIn, YouTube, and other social media handles, with clickable links to redirect your audience to similar content on your blog.
On the other hand, you can also redirect your blog audience to your social media handles via social media buttons. This will help you in increasing your blog audience.
You can use simple online promotions or video marketing on these social media handles for a better reach for your content.
Invest In Influencer Marketing
Influencers are renowned professionals in their respective niches, and their word is considered to be of utmost value in their respective industries and their respective follower base.
They are called influencers because they can literally influence the audience in their lifestyle patterns and purchase decisions. Social Media has taken influencer marketing a notch above.
Social Media Influencers have lots of followers who tend to follow their advice. This makes them a great avenue to Involve them in your content. You can collaborate with them to produce new content about your product. Get them to do a review or an unboxing.
You can even interview micro-influencers, and post it as content on your website and social media accounts. Not only will it solidify your authenticity but also help you attract an untapped audience.
Influencers like Unbox Therapy and MKBHD, among numerous others, have a strong foothold with their follower-base. Getting them to talk about your product or doing an interview with them will immensely help to boost your content among a relevant audience.
Writing for an industry website that gets good traffic is one of the best content marketing strategies to drive traffic your way. Even better? Guest posting is an excellent way for startups to develop their brand voice and show their expertise in their industry.
Many well-known sites offer opportunities to write guest posts. You can do a quick Google search with industry search terms and add in quotations, "write for us." That should return plenty of options to get started.
Write for sites and credible blogs whose values line up with yours. It's worth mentioning again that writing these guest posts allows you to stand out with your brand voice. If you could describe your company in three words, what would they be—maybe your brand voice.
Is your company fun, outspoken, and quirky? Or maybe it's formal, informational, and technical. Perhaps it's something else entirely.
Write About Industry Hot Topics
The topics of your content pieces or the theme of your visual content should align with what's trending in your industry. One of the main roles of content strategy is to search for hot topics that are trending currently and are popular at a given time frame.
For instance, if the Consumer Electronics Show is in full swing, and you are a tech business looking to publish content, it would be wise to write about the event. Doing this will help you attract a relevant audience organically.
Tools like SEMrush and BuzzSumo help in finding popular and trending topics. These tools show you the results of articles or blogs that are currently performing well. The idea is to use these tools so you can create something similar to attract such audiences.
It's imperative to create content that is fresh and has something more to offer than what the audience might have already read about. One more thing that you could do is take up a well-performing content piece, design a similar infographic or video and post it on your website.
You can do the same for any previous content that performed really well in the past. If an article performed well with the audience, chances are they'll perform well even as a photo or video post.
A well-planned content strategy must also take into consideration the timing of your content. For example, if you posted something in the morning, but a majority of your target audience is active during the evening, you wouldn't get the desired reach.
Understand your audience's activity pattern. Take the help of online tools that can give you analytics about your posts, or just have a simple check on your previous posts, their performance, and their timing, to understand what time is giving you the best results.
If you post your blog links on Facebook, Twitter, or other social media, you also need to consider the most effective time for sharing content on the respective social media handles and plan accordingly.
One way to grab attention is to write about hot topics. But if you find that a hot topic has been flooded with too much content from various sources, instead of struggling amongst all the posts, you can consider writing about a niche and unique topic, which no one is writing about.
It can help you avoid the cut-throat competition, establish your brand as an authority in that particular niche, and make it stand out from the crowd.
Instead of using just one form of content, a good content strategy requires you to diversify your content into various forms.
Different kinds of people engage with different forms of content. The more you diversify, the better your reach.
What are the different types of content that you can create on your startup website?
Blogs – The most primary and widely used form of content has been blog posts.

Tech blogs

should be relevant, informative, and engaging so that your readers keep visiting your blog to read more.

Ebooks – Ebooks are basically detailed versions of your blogs. Not everyone would like to read along and detailed the piece. However, for the people who are actually interested in reading detailed content pieces, you can create ebooks. Use call-to-action (CTAs) on your blogs, to direct people to a landing page, from where they can download their ebooks.
Case Studies – Case studies are more like success stories of customers who were able to solve their problems through you. You can use various forms of content to present a case study.
Templates – You can provide your audience with template tools that can help them save time, and is likely to keep them engaged with your content.
Infographics – It is basically a combination of information and graphics, that helps in presenting information, data, or knowledge appealingly through graphic visual representations.
Videos – Videos require a lot of time and resources, but they are extremely effective. Creating engaging videos can help you attract a whole new audience for your brand.
Podcasts – When people don't have the time to read your blogs or watch your videos, they listen. With podcasts, you can tap an audience that prefers listening over other media.
Social Media Posts and Snippets – Social Media sites like Facebook, Instagram, Twitter, LinkedIn,

YouTube

, etc. provide you with a platform to post different sorts of content, and the best part about them is that you can even share your content from blogs or website here to get a bigger audience.
Additional recommended reading: Marketing Strategy for Tech Startups
Creating content is important, but designing a good content strategy is even more important. If planned and executed well, content can make a real difference for your startup.
The tips mentioned above are useful for developing a content strategy that is simple yet highly effective. Irrespective of whether you are a beginner or an experienced entrepreneur, you can use these methods and get the best out of your content.
What are some Content Marketing Growth Hacks for your Startup? 
From building brand recognition to nurturing brand loyalty, and increasing organic reach, the benefits of content marketing for startups are endless. It's not a question of if you should be using these content marketing growth hacks—it's a matter of when are you're going to get started?
Here are seven content marketing examples every startup should know about and put into action. Your reward will be a higher ROI on your marketing efforts.
1. Competition Analysis: Content Marketing Growth Hacks 101
Knowing the competition inside and out helps you to understand what marketing strategies work for them. You can define and your audience and their needs if you observe the competition. Analyze the good and the bad, and learn how your competitors communicate with their audience.
Look at their blog to see what kind of topics they cover and what the response is from their followers. Listen in on social media to hear what they talk about and find out what they provide to their audience.
How do they get their audience engaged? Do they use a call to action? Are there social share buttons on their website?
Also, look into what platforms they're using. Are they on Facebook, Instagram, or Pinterest? What about video sharing such as YouTube, Snapchat, or TikTok? Now take a look at how many fans and followers they have—this is a good indication of the audience you'll find on these channels.
Soon you'll begin to see what works and what doesn't.
2. Inbound Marketing: Keywords and SEO
Content marketing is all about providing relevant information to your audience. More than that, how you present the information must entice them to click on the link and go to the source to read, look at a picture or video, or, maybe, do something interactive, such as taking a quiz.
However, it doesn't matter how great your content is if no one ever sees it. Your online audience rarely goes past the first page on Google when they get their search results. That means the goal is to get on that first page.
The higher, the better.
That's why search engine optimization (SEO) is one of the vital content marketing growth hacks. Again, it will take some research to find the perfect keywords to use in your content. This handy free keyword search tool will help.
Once you have the keywords, you can optimize meta-text, images, titles, and more. It's best to use your focus keyword once in the title, the introduction, one heading, and the conclusion. You can use variations of the keyword and secondary keywords as well.
Don't use too many, or overstuff keywords, Google knows that trick, and you'll get knocked down the ladder for it.
3. Leverage Social Media
It's best to stay a few weeks ahead of your schedule if you want a good handle on your social platforms. Planning social media posts a few weeks out means you'll have time to create a variety of content. Not only that, but it will give you time to promote events or plan holiday campaigns.
Experiment with the concept of viral marketing. After all, the best content marketing is creating the kind of content that people want to share, and that's the whole idea behind these six principles of viral marketing. People like to share posts on Facebook because of something termed "social currency."
What this means is that we all want to be the ones who share news, events, and cute kitty pictures. What this means for good content marketing is to implement social currency—we need content that drives people to want to share it. This brings up the next point, the content requires a trigger—an aha moment that entices the audience to want to share.
And it should bring up an emotion—as the saying goes, "sharing is caring." Of course, people need social proof that your content is worth sharing. How does that happen? Other people like your content.
Provide practical information to your audience. And finally, put that information in a story format. We love a good narrative. And if you really want to get their attention, use video.
Did you know that 85 percent of internet users watch videos on one of their devices throughout the month? Not only that, but the demand for brand video is up by 54 percent, with consumers saying they want to see videos from their favorite brands.
4. Use Analytics
It will take a few tries to begin to understand what kind of content your audience wants to see. That's why it's vital to keep track of your campaigns. The best content marketing comes from trial and error, then analyzing the data to see where you can improve.
There are performance and operation models for analytics. Performance measures consumption, retention, sharing, engagement, and the impact of both the sales and marketing pipelines. On the other hand, the operation model looks at production and cost.
All of the social platforms have their own version of analytics. For example, Facebook Analytics provides demographic information such as gender, age, where they live, and the language they speak.
Every online business should use Google Analytics to track their audience across platforms. One key metric you'll find on Google's platform is the acquisition, which shows you where your visitors are, geographically.
Then there's their behavior, such as which pages they visit and how long they stay. And, of course, conversions are the metric that details sales and lead generation outcomes. As you can imagine, tracking analytics are essentials tools in content marketing growth hacks for startups.
5. Get Quality BackLinks
Good content marketing is essential to building quality backlinks. If you have a blog full of great content, then you will get backlinks—you can't control the quality of those. You can, however, put together a list of influencers and bloggers in your industry with who you want to align and create content specifically for them.
Once you've refined your best content, it's time to reach out via email. Make sure to do your research so you can express why you would like them to read your work. For example, talk about what they've written that inspires you.
Here's another little research project. Research your competitors' backlinks. You can do this through their backlink profile. If they're outranking you, find out how, and copy them.
Your keyword research will give you a list of competitors to examine. When you're researching their content marketing examples, always take notes on what they're doing better than you. In the long run, you may want to divide the competitors into groups based on your findings and experiment with different strategies.
6. Recycle and Repurpose
Once you've been producing content for a while, you can begin to go back through the articles and posts and repurpose them. For example, turn a How-To article into a YouTube video. Or update the information to make it current if it was a review from last year.
Start by taking an inventory of the content. You can grab the URLs through Google Analytics and export them as a PDF, Excel sheet, or Google Sheets. Once you have your list of posts, then you can create any other metrics you want to use—social shares, time on the page, or the bounce rate, for example.
Now you can decide which posts to update. Or, you can send a link in your email autoresponder to old posts that are still relevant with valuable information. Also, link the content to sales campaigns, so your audience gets something of value instead of just a sales pitch.
A fresh look at old content boosts your audience's interest. Plus, you'll keep the information on your blog and website up to date.
Building a tech startup? Build it on a .TECH domain!
How to Create High-Quality Content for your Tech Startup
Serial entrepreneur Gary Vaynerchuk has often confessed that "If you are not putting out relevant high-quality content in relevant places – you do not exist".
This is especially true for cutting-edge tech startups looking to build authority and establish themselves as the best in their niche.
As a tech startup looking to win at organic marketing, you need to focus on content curation and having a solid content marketing strategy in place.
What Is High-Quality Content?
The definition of high-quality content is quite simply content that will help you to:
Rank high on search engines;
Answer people's questions and assist them in their quest to find specific answers;
Get social media tractions;
Generate leads; and,
Increase website traffic
If the content you produce can achieve any or most of these is an indication enough that you have created great content!

1. Create Original Content
Tony A. Gaskins Jr. has rightly remarked, "Be Original. Copies fade too fast". Interestingly enough, even Google seems to second this thought.
Original high-quality content motivates greater exposure and better SEO rankings.
In fact, Google's Algorithm Update does just that. The algorithm focuses on identifying sites with plagiarized content and punishes violators.
Now you might be wondering if you can work out a way around this algorithm update.
Can you simply gather content from various sources and rehash it all? The answer, of course not!
It is better not to create any content than to create 'mediocre' or plagiarized content.
Do not forget that original and high-quality content will resonate with your readers. The readers will gobble it all and still be hungry for some more.
2. Create Strong Headlines
The age-old adage, "Don't judge a book by its cover" holds true in the world of content today.
Although a majority of people simply read the headline and abandon the article if they do not find the headline compelling enough, the headline is a key factor in attracting people to read your content piece or to click on it.
You should devote time and thought to decide your headline. Brainstorm and make it a point to come up with alternative headlines.
Ask around and take opinions about which headline suits the content piece best. Make adjustments to the content piece in line with the headline, if need be.
You can use tools such as SEMrush to search for high-ranking topics and craft a suitable topic based on your findings.
You can also use interesting verbs or adjectives to make your headline come alive and stand out in color amongst other black and white article headlines.
Remember, your headline is a great opportunity to create a stellar first impression' as it can be a deciding factor for people to read your article or not.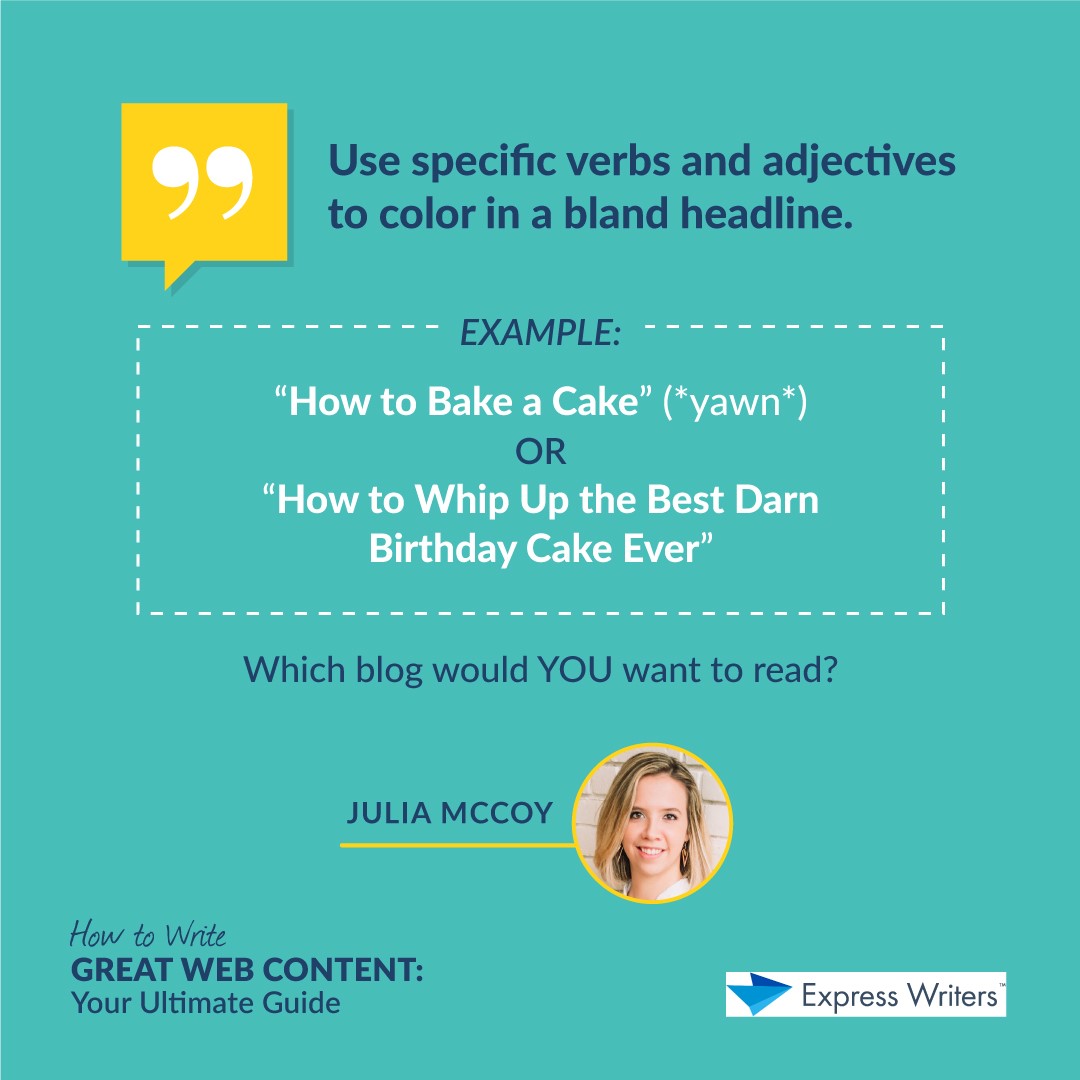 3. Be Ready & Quick With Your Answers
Attracting readers to your blog is not enough. You need to provide answers to key questions.
Now again, before you start writing – pause and think about the questions that your readers might have.
You can even consider asking people the questions that they might have in relation to a certain topic. Frame your article around those questions.
Answering questions is never enough, answering them precisely is the key. Readers scan and skim through the entire article before reading it all.
Only if they find their answers in those glimpses, will they go ahead and consume the whole article.
4. Know Your Sources
It is easy to get lost or carried away in the whirlwind of information available today.
It is even more difficult to vouch for the authenticity of the channel or website from where you source your data and statistics while quoting it in your article.
If it is found that your data sources are inaccurate or unreliable, you can't even begin to fathom the intensity with which it will crush your reputation.
As a rule, verify and double-check the source of your data. Make sure to link the data back to the source. Linking to other sources also helps increase your SEO score.
5. Include Backlinks & External Links 
In continuation to the above tip, be sure to include external links in your article with someone else's content.
Make sure to link to external content only when it supports your article or supports the point that you are trying to prove.
When linking to external sites, and wherever possible, make sure that the external link opens up in a new tab. In this way, your visitors will not be leaving our webpage to read the content from the external link.
For internal links, consider linking your information piece to another article from your website. This ensures greater visibility for your website.
Be cognizant enough to include the internal link in the first few paragraphs. This ensures higher click-through rates, even though the visitor may or may not read through the entire article.
You can also consider including a pop-up form on the webpage. Ask for the email address and phone number of the visitor to extend those discounts and offers.
This will surely prevent the reader from just scrolling by. You can also consider offering live chat or chatbot options.
6. Maintain A Short & Shareable URL
In spite of common belief, it is not mandatory to have the exact matching title of the blog as the URL for the blog post.
In fact, it is wiser to have a shortened URL but at the same time maintaining the essence of the post.
A short URL gives us the flexibility of updating the content without having to alter the URL.
URL updates hurt your business in more ways than you can imagine. Updating URLs creates a 301 direct.
Explained simply, in a 301 direct scenario, the former URL redirects the blog to the updated URL. This is a permanent redirect and hurts the SEO score of your blog and website.
There are several applications and domain extensions such as .tech that will do all the muscle-flexing on your behalf and provide you with a shortened URL.
7. Always 'Alt-text' Your Image
Google tracks and ranks search engine results for images by way of Alt-text. Always be sure to tag your images with keywords of your article for the Alt-text.
Alt-text even serves an ancillary purpose. Often in the mobile browsing experience, when the image does not download or the user has disabled the function of direct image download, it is the Alt-text that is reflected.
Doing this helps users to identify what the specific image is in relation to.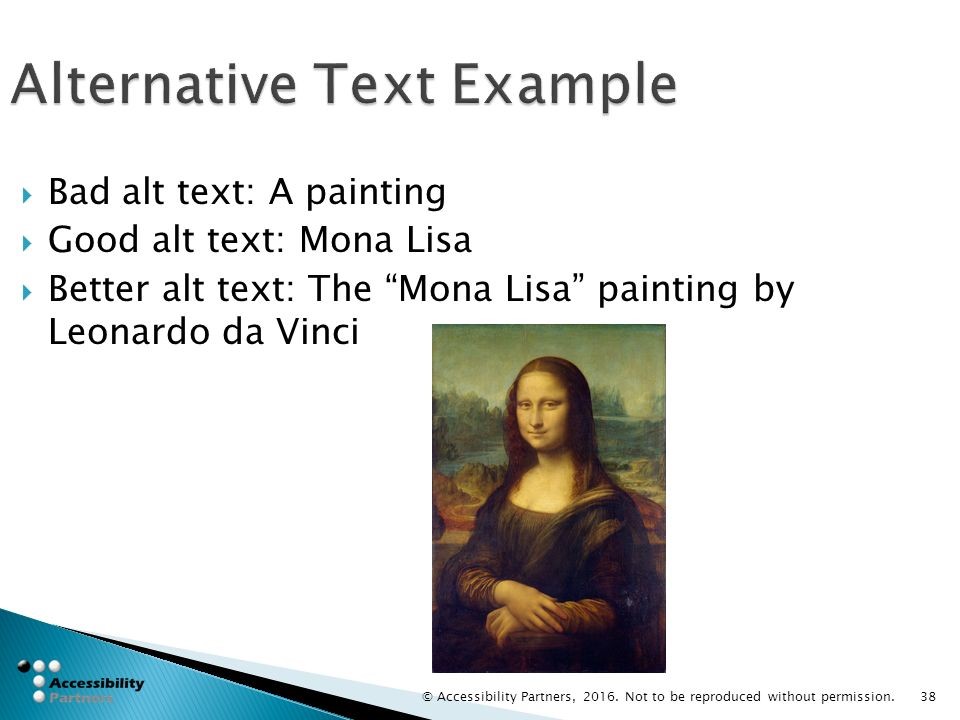 8. Include A Meta Description
The meta description can simply be explained as a short introduction to the blog in about 200 characters.
Meta description makes use of the keywords of the articles to explain in the most 'compelling fashion' the 'shortest version' of the article possible.
Meta descriptions do not directly impact SEO but are used to identify the click-through rates.
The key to a perfect meta-description is to limit them to 150 words (if possible), make it a tad bit 'attention-grabbing', and include the seed keyword of the article.
9. Add Images & Video Content
Visual effects have always commanded better concentration and learning.
Including a video link relevant to the blog post near the top of the page is a proven way to keep your readers engaged. Secondly, including a video also helps reduce the bounce rate.
The bounce rate is the metric that calculates the number of people who visit your website but leave quickly.
Engaging your audience in a video gives you time and hence decreases the bounce rate for your website.
"Whiteboard Friday" segment by Moz could not have demonstrated the benefits of this tip any better.
As a part of this segment, the whole article is shared by way of an embedded video link.
In addition, the transcripts for the whole video are also available below the video.
The video sure is powerful and creates an effect that no number of words would have ever created.
10. Regularly Update Your Blog & Website
Last but not least, just writing a blog and leaving it there is not enough.
Updating it with new stats and content is a commitment that you have to keep.
Even search engines abandon your site if you do not update them at intervals.
Now you may be worried about how often to update your blog or website?
Well, that totally depends on the kind of blog and website you maintain. Take that judgment call to maintain that top-notch quality content!
Be sure to follow these tips while creating and optimizing your blog posts.
These tips will definitely help you to create high-quality content for your tech startup.
Ah, feel like you are running short of innovative ideas?
Well, as a gesture in good faith, let us suggest a couple of exemplary sites putting up great, informative, and innovative content.
The Oatmeal is a website that features everyday content in a humorous comic style. The site loads fast and is sure to tickle your funny bones.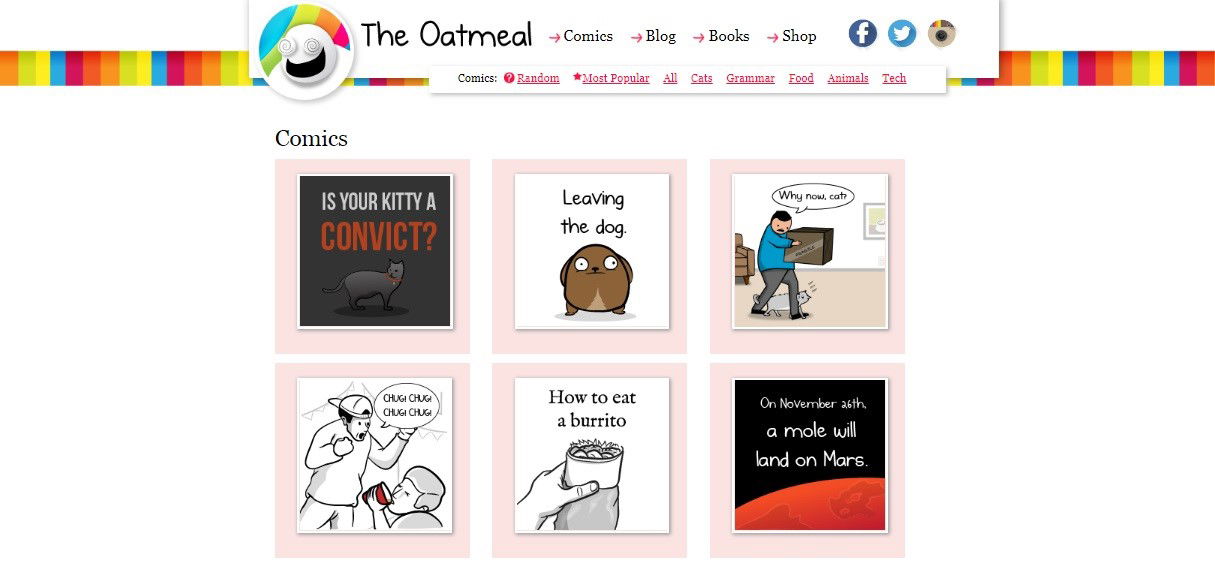 Another great example is Buzzfeed. The site is easy to read with content for almost everyone. The site is always up-to-date and boasts of tens of thousands of likes, tweets, and shares.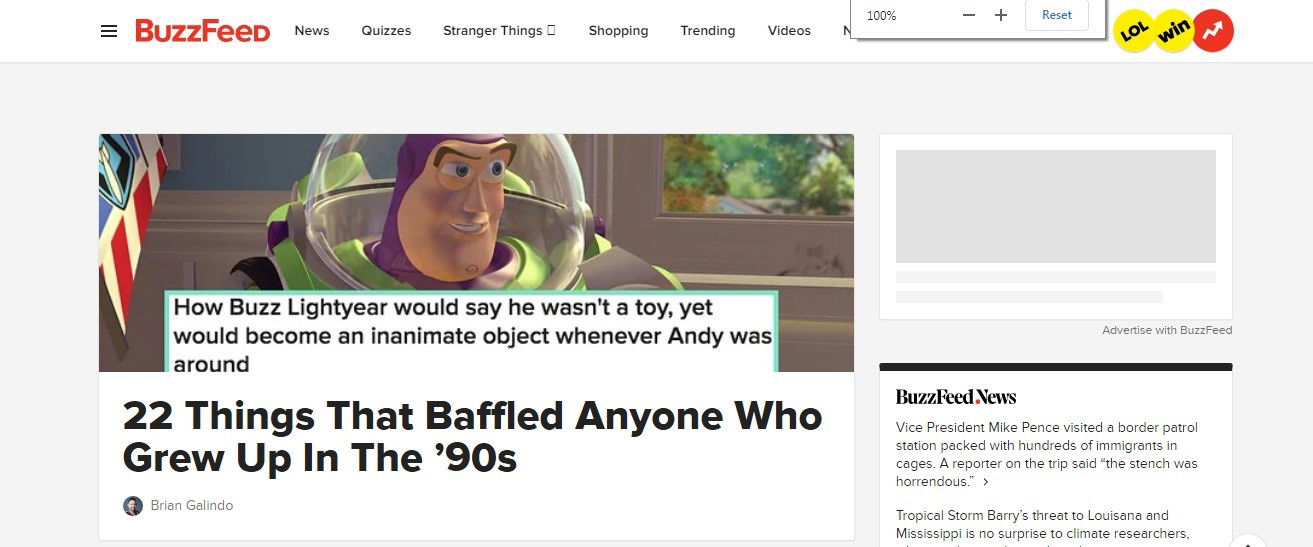 We hope this motivates you enough to consistently create high-quality content for your tech startup.
Building a tech startup? Build it on a .TECH domain!
How to use Content Curation for Your Tech Startup?
Content Curation has been always been a slightly tricky subject. At its core, it's like a really simple task until you realize that there's a lot more happening behind the scenes.
Content curation plays a significant part in your content marketing strategy and directly impacts your SEO performance. 
More often than not people confuse content curation with just sharing posts on social media platforms.  
This is true enough at the basic level but when you deep dive into it, curation requires two important skills—research and learning.
There are multiple tools out there that can pick the content for you but deciding what to post is the tough part.
What is content curation?
Content curation involves picking content gathered from a variety of sources and adding your voice and value to it. This content is usually around a specific topic that you publish and share with your followers.
Pretty simple, right?
Yet so many businesses do this without a strategy.
But not you.
By the end of this article, you'll be well equipped (and excited) to scroll through your content feed and find opportunities that spark an interest in you.
What are the benefits of content curation for your tech startup?
We live in an information age and this demands that people manage, organize, and share information with each other in the most efficient manner. What we know, how we manage that information and share it with others—these are all keys to the info-game.
Let's talk specifics.
1. Helps you get recognized as an expert
This is perhaps the most important benefit of curating and sharing content. Others build an impression of your business by what they see. Therefore, it is essential that you be deliberate about what you want your followers and fans to think of your brand.
And this stands true irrespective of the platform. Be it Facebook, Twitter, Instagram, Snapchat, LinkedIn; content curation is one factor of your stay-on-top-of-mind campaign for being recognized as an expert in your field.
2. Helps you save resources from creating your own content
Creating content is an essential aspect of your content marketing strategy. However, writing blog posts, recording podcasts, making YouTube videos demands a lot of time and energy.
And if you have the resources to do that then great! However, along with that, you can share something brilliant already created for you. This helps keep the conversation going.
Isn't it a relief to know that you can share what you're reading on your phone or desktop? Maybe even your watch?
3. Helps you establish your position in the game
The more visible you are, the more you'll be remembered. Out of sight is out of mind. By showing and sharing content that is important to your business and your industry, you show that you're in the game.
It also tends to get boring when brands only share their own stuff. They often come across as "me, me, me". As a social curator, you should know that the more variety you share and the more value you provide, the more relevant you get.
4. Helps to grow your circle of influence
When you help others, they help you. Sharing and curating content can give you an upper hand in making connections with influencers and leaders in your industry. It helps you spark interesting conversations that can lead to better and lucrative opportunities in the future.
5. Helps you get ahead in business
If you have a message (created or curated) that can add value to people's lives, you've got attention. People are bombarded with information. However, they still care and pay attention to messages that add value to their lives.
The more quality content you share, the more eyeballs you'll attract. Use this technique to hook them to say your email list or take them to your website.
6. Helps you stay well-informed
One of the benefits of curating content is that it keeps your business on its toes. Remember the two important skills of content curation? Researching and learning will help to spend time finding, sifting, and reading content pieces across the web that are for your industry, and doing this exercise will help you learn more about your business.
So now you know why content curation is good for your business. Let's move on and understand the how of it.
Building a tech startup? Build it on a .TECH domain!
How to Get Content Curation Right for Your Tech Startup?
The first step is to determine the topics you wish to share with your audience. Then find content pieces such as articles, videos, podcasts, etc on these topics. To decide which posts to share, consider the following:
Who should I share this with?

How would this piece of content help them?

Is the source trustworthy?

Is it unique and worthy of sharing?

How will this make the reader feel?
If your answers to all the above-mentioned questions are positive, then it's time to schedule the posts. This will be possible only when you know your audience.
Because the content you're sharing is for your audience and not for you. You share because you care— you care about how this post will add value to your reader's time.
1. Share content that matters
Simply put, the content you share should check the following boxes:
Relevant

Timely

Useful

Interesting
If all these factors are satisfied then go ahead and schedule your post.
2. Write a blurb or a key takeaway when sharing a content piece
This will help your readers know what the post will be about. It will also entice them into reading more and will help them associate this post with your brand. Even if people choose to not go to the article, they still get to learn about an interesting or quirky snippet in their feed. And that's a win for your brand.
3. Promote yourself…but just a little
Sharing curated content gives you the opportunity to show some breadth. Obviously, you must promote your own content, but maintain a decent ratio of it. This will help your audience see a variety in your content and will help them see you as an expert in the field.
Don't forget to slide in useful and relevant information about your brand or the products/services you offer. Discreetly of course.
4. Give credit where it's due
If you're sharing someone's content, it's fair to give them credit for it. It'll make them feel good as it will you. And you don't have to go out of your way to do it. A simple mention in the tweet or a tag in the Facebook post should suffice for the content you're sharing.
5. Schedule your posts
Scheduling when your posts roll out will ensure that your content curations are seen over a balanced period of time. A good practice is to make a social media calendar where you map out what you're going to share when and on what platforms. Set it all once every week instead of doing it every day and making it a hectic task.
Content Curation like social media is constantly evolving and changing to serve everyone's varying needs. This means you will have to change and adjust your strategy based on what's latest in the industry.
Which Features Does Your Tech Blog Need?
(We spoke with Michael Deane, who has been working in marketing for almost a decade, to help us put together the following list of features. You can read more from him at Qeedle, or catch up with him on Twitter.)
One of the most effective ways to win at startup marketing is to create a dedicated tech blog for your website. From ranking for long-tail keywords to boosting organic marketing, starting a tech blog has benefits galore.
Thanks to the massive expansion of internet infrastructure and the availability of website creation tools, there is now a website on practically every topic imaginable. Still, some topics have a wider appeal than others, and technology is one of them.
If you've noticed this trend yourself, you've probably started dabbling with the idea of starting a tech blog of your own. This is simple enough to do with existing blog creation platforms, but if you want to make your tech blog really stand out, you need to optimize it in a specific way.
You can accomplish this by ensuring your tech blog has certain features. These features will make your tech blog more enjoyable to use, which is crucial for maintaining a healthy online readership.
To learn more about what these features are, and how you should go about implementing them, you should check out our concise write-up on the topic in the remainder of this post.
1. Blog Post Archive
As a tech blogger, your main product will be tech-related content. Most blogs publish content in sequential order, with the most recent posts displayed at the top.
This makes it easy for visitors to discover your most recent content, but the downside is that older content will eventually get buried. In order to make all of your content easily accessible, your blog should provide an archive of all published posts.
By doing this, you will give readers the power to discover content that interests them without having to scroll through your main feed until they find something they like.
2. Search Function
Another way to derive value from your content marketing efforts is by providing a search function on your blog. Blogs without a search function force their visitors to use a search engine to find what they need, which is detrimental to your website's user experience.
In contrast, a built-in search function will make it easier for readers to find what they want on the spot. A simple search form is sufficient for most blogs, but you can also take things a step further and provide advanced search parameters to make your blog really convenient to browse.
3. Comments Section
The main advantage blogs have over conventional media such as print or television is the fact that the readers get the chance to interact with other readers as well as the content creator.
These interactions are a valuable way of generating engagement. The more time people spend on your blog engaging with other users, the better the odds of them returning for future content updates.
Reading comment sections is also a great way to find inspiration for future content ideas and topics. You'll be surprised how often you'll find useful information in an offhand comment by a random user.
4. Spam Protection
Not all comments are beneficial to your blog. In fact, the majority of all comments online are filled with spam, suspicious links, trolling attempts, and other forms of negative content.
In order to prevent your comment section from devolving into a proverbial dumpster fire, you will need to take some precautions. You can start by implementing an anti-spam system.
This feature is available on all major content management systems such as WordPress or Drupal. All you have to do in order to enable it is to activate the appropriate add-ons or plugins.
5. Social Media Integration
In order to expand the reach of your blog content, you need to give your readers the option to share it in a convenient fashion – copy-pasting links simply won't cut it.
The easiest way to enable sharing is through social media integration. By adding a share button at the end of every post, you will encourage users to post your content on Facebook, Twitter, WhatsApp, Reddit, and other popular social networks.
Having others share your content will also improve your blog authority online without the need to promote yourself explicitly.
6. Email Contact Form
Another way to foster interaction on your tech blog is by giving visitors the ability to communicate with you directly. This is especially important if you're publishing content containing guides, know-hows, and other forms of practical advice.
Some readers might encounter difficulties with what you described, while others might be willing to offer helpful comments for making your blog even better.
The simplest way to provide this feature is by adding an email contact form to your main blog interface. The form should be responsive, easily accessible, and contain only fields for essential information.
7. RSS Feed
RSS is a syndication system that has enables readers to keep up with content releases on their favorite blogs without the need to visit them regularly to check for new posts.
Most browsers have built-in RSS support, and there are apps such as Google Reader or Feedly that offer the same functionality.
Providing an RSS feed on your blog is a good way to ensure your content always reaches your audience. You can add an RSS through your CMS via a plugin or module, depending on the service you use.
8. Chatbot Interface
If you're running a tech blog as a freelancer or a small business, there will be a limit to how much you can realistically interact with your readers. And if tech blogging is your sole means of income, hiring additional people to manage your blog is likely not an option.
Fortunately, there is a way to get visitors to stick around without having to interact with every single one in person, and it involves chatbots. Chatbots can keep visitors engaged in several ways.
They can help them discover content with helpful suggestions, answer blog-related questions, sign them up for your newsletter, and more.
Bonus: New Domain Name
Much like the content you post, your tech blog should sport a unique and creative online identity. While this is not exactly a feature, it is a critical branding component that will spell success or failure for your tech blog.
A long, clunky, and hard to remember domain name will not only make your tech blog come across as amateurish, but it will also get people to question your credibility. Fortunately, you can now pick meaningful and memorable domain names on new domain extensions like .tech.
For your tech blog, you should pick a name that is easy to remember, easy to spell, and easy to build a formidable brand with. For instance, JasonTalks.tech is a great domain as compared to jasontech-blog.com.
Building a tech startup? Build it on a .TECH domain!
The Future Of Tech Blogging
Tech blogging is currently one of the most effective forms of content marketing. The secret to making a successful tech blog is about providing visitors with all the necessary website features for comfortable reading.
What are the Best Blogging Practices? 
Contribution by Cristian Rennella, CEO & Co-Founder at elMejorTrato.com. 
1. Bring Your CEO With You
Faced with the proliferation of fake news, the presence and intervention of Directors and Senior Executives can make a difference to increase the reputation of your blog.
Executives can have a voice (in the face of growing mistrust in the media) is publishing on the company's blog and sharing those links on Linkedin and Twitter, in their personal-professional profiles.
In these times of connected users, interaction has become a killer marketing strategy; because every message that the brand publishes in the digital ecosystem, is exposed to no less than an active population online of 5 billion people and this can be a blessing or become a real nightmare.
For instance, Joshua Strebel (current CEO of Pagely) is doing a great job interacting with their clients. According to Forbes, you have to follow 17 rules to do it properly.
2. Don't Be Too Serious
It's important to speak in your customers' language. Don't use difficult terms (unless you absolutely need to) but don't be your customers' BFF either. Find a balance between that by using all the resources available.
One of the most important of these resources is humor. Yes, you can have a laugh whilst learning how to recycle that plastic bottle or what to do with dinner's leftovers; memes and gifs are an excellent way to achieve a closer bond with your possible clients.
Again, be careful to not turn your blog into a chat between neighbors. You can seize memorable scenes from movies or series to generate empathy and that feeling of "Yeah, I've been there". It's not necessary to be an old fashion writer, you just have to try and catch your customers' attention.
Pro tip: Organize your post and give it a visual break from all the text. According to a study conducted on the basis of 2990 postings in 9 countries during the last 2 years, CalculatorBuddy.com was able to demonstrate that the minimum blog length starts in 600 words and the maximum goes up to 1.705. It's not recommended to go further than that, even for SEO purposes.
3.  Order Your Own Product and Write About It
When you create content, keep in mind the thinking pattern of your customers. What do they need and how do they behave, among other thoughts.
Think of blogging as a service and aim your content in order to fulfill a need or with the intention to solve a problem. This way, your readers/customers will find more value in your blog as there will be more than just brand information.
For example, if your customers show resistance to purchase online, buy your own product and write a post about the pros and cons of this procedure – remember, of course, to see yourself as an outsider.
4. Think Of Blogging As A Cross-Device Platform
In 2019, no device should be left out of the party: computer, smartphone, tablet, even smart TV's should be considered. Optimize your content to make it fit on every device type. Your blogging endeavors should not be restricted to any one screen size.
Experts recommend getting a PC, smartphone, tablet, even a curved 4K smart TV; and install them together in your office so you can easily check how responsive your blog page is.
Obviously, you have to start using only high-definition images and videos. You should refrain from using horribly pixelated images. Keeping your customers engaged with your brand is not mission impossible… just try to be on both sides of the screen.
Building a tech startup? Build it on a .TECH domain!
Which Blogging Mistakes to Avoid in Order to Get Traffic on Your Tech Startup Website? 
Even though blogging is an interesting and highly important activity for your startup, it could get frustrating if you're not getting the desired traffic. A blog without traffic is like a book sitting on the bookshelf, that no one reads. It's the dream of every blogger to run a successful blog with quality content that attracts a huge audience. However, many don't realize the basic mistakes they're making while running the blog, that hinder their growth. Let's look at a few blog traffic tips that can help your blog traffic increase considerably.
#1 Wrong Keywords
The main source of blog traffic is search engines, and the most important way to rank your blog high in search results is Search Engine Optimization or SEO.
Keywords play the most important role in boosting your SEO and are considered to be one of the most important blog traffic tips. If you're not using the right keywords, your blog posts are unlikely to show up when people search for related topics.
Before writing your blog, you need to do detailed keyword research for your topic. Create a keyword list that is relevant to your audience with popular keywords. However, the trick is to not pick up too popular keywords, because that might drown your blog in the ocean of all the posts that are using those particular keywords.
Your keywords should also be relevant to your blog niche, have low competition, and good commercial value. Use long-tail keywords as they rank higher in SERPs. You can also try out the Google Keyword Planner to help you find the right keywords.
#2 Ignoring Social Sharing
Apart from search engines like Google, the best way to get your blog in front of people is through social media. Today's generation is highly active on social media and spends a considerable amount of time on social media platforms like Facebook, Twitter, LinkedIn, etc.
Share your blog posts on your social media platforms with attractive info graphics and captions, where a larger number of people can get exposed to your content.
You can also add social sharing buttons to your blog so that readers who like your blog can share them on their respective social media accounts.
On one hand, you're using your social media following to drive traffic to your blogs, and on the other you're getting your blog readers to promote your blogs on their social media, ultimately leading to a greater blog traffic increase.
#3 Lack of Backlinking
Say, you are writing a blog that has a reference to a topic on which you wrote a blog last week. Put a hyperlink for that blog within this blog to drive some traffic there.
Besides increasing your traffic, it satisfies your readers more, as many might be interested in learning about the topic in detail.
Also, whenever you are giving a reference to an external site or link, instead of just typing it like google.com, backlink it like google.com.
Along with the advantages mentioned above, backlinking boosts the search engine crawling for your blog. It allows for better navigation and helps the search engines understand your post deeper and rank it better.
#4 Unattractive Headlines
While reading a newspaper, which articles do you read? The ones with the headlines that appeal to you, right? The more appealing your blog titles are, the more traffic it will attract.
If your headlines don't seem catchy, users simply wouldn't click to read. Your headlines should be creative and should be able to build curiosity amongst your readers about what might be in the article.
Apart from just getting people to read the blog, headlines are considered to be one of the most important blog traffic tips for another reason. With the help of the right keywords, even your headlines can boost your SEO.
In fact, you can also select a title that is a long tail keyword in itself. Since your headlines will help readers in deciding whether they want to click on your post and read it or not, it also boosts your CTR or click-through rate. Carefully prepared headlines could do wonders for your blog.
#5 Inconsistency
Most blogs fail because of their irregularity and inconsistency.
If you want your blog to drive traffic to your website, grow your startup and its audience, you need to put in more effort than you think. There's a pool of content out there, and whatever you are writing about, even others must be doing the same.
You don't want your readers to jump to those other sources because of your inconsistency. Whatever days of the week you publish your blogs on, maintain it, and keep your readers informed about the same, so that they know when to expect it from you.
#6 Poor Content
No one likes to waste their time on poor and low-quality content. If you aren't adding value to your readers, they aren't going to read your blogs.
Brainstorm with your team and create quality content for your readers, which they not only enjoy reading but feel the need to share it with their friends as well.
#7 Not Optimizing for Local Search
Let's say your business caters to customers within a particular region, town, city, or state. But if your content is spreading out to a much bigger audience, it's not going to engage and interest them.
However, if you start using region-specific keywords, and optimize your blogs for local search, whenever users in your target location are searching for something related, they'll end up finding your blog. Since you can directly cater to them they are more likely to engage with your content.
#8 Not Engaging with other Bloggers
One of the best blog strategies for startups is to engage with other bloggers in the same niche. You need to develop a mutual relationship with the other bloggers, where you comment and share their blogs, and they do the same for you. It can lead to a great blog traffic increase.
#9 Poor Blog Design
Your blog is more than just a collection of content. It's a reading experience for your audience. And no one wants to go through a bad experience or scroll through a poor interface.
Keep your blog well-designed and the interface attractive and user-friendly, so that readers enjoy your content conveniently.
#10 Disconnect from your Audience
If you're picking topics from all over, chances are that your audience starts feeling a disconnect from your content. You need to create a buyer's persona, understand your audience better, determine a niche, and write about topics from the niche or your industry.
Your audience should know what type of content to expect from you and why they want to read your blog.
#11 Not Optimized for Mobile
We all are aware of how dependent the world is on mobiles today. Users surf the web on their phones a lot more than on laptops, PCs, or tablets, at any point of the day, be it during a commute, while working and taking a break, or just at home.
If your blog isn't optimized for mobile, you're going to lose out on a major chunk of the potential audience. 
And lastly, don't get discouraged if your blog isn't able to attract the desired amount of traffic immediately. Build a good blog strategy for your startup, use the above-mentioned blog traffic tips, and you'll see your blog traffic increase sooner than you think. Although it's important to grow your blog traffic, remember that the real deal is to get a lot of conversions from that increased traffic. Good luck!
Final Thoughts
It takes time to grow your audience even when you know how to do content marketing. Consistency is key! Do you currently use any of these content marketing growth hacks?
If not, there's no better time than now to get started. Want to learn more about growing your startup? Then make sure to read our blog for information, tips, and more hacks.
Building a tech startup? Build it on a .TECH domain!