Serial entrepreneur Gary Vaynerchuk has often confessed that "If you are not putting out relevant high-quality content in relevant places – you do not exist".
This is especially true for cutting-edge tech startups looking to build authority and establish themselves as the best in their niche.
As a tech startup looking to win at organic marketing, you need to focus on content curation and having a solid content marketing strategy in place.
What Is High-Quality Content?
The definition of high-quality content is quite simply content that will help you to:
Rank high on search engines;
Answer people's questions and assist them in their quest to find specific answers;
Get social media tractions;
Generate leads; and,
Increase website traffic
If the content you produce can achieve any or most of these is indication enough that you have created great content!

10 Tips To Create High-Quality Content For Your Tech Startup
1. Create Original Content
Tony A. Gaskins Jr. has rightly remarked, "Be Original. Copies fade too fast". Interestingly enough, even Google seems to second this thought.
Original high-quality content motivates greater exposure and better SEO rankings.
In fact, Google's Algorithm Update does just that. The algorithm focuses on identifying sites with plagiarized content and punishes violators.
Now you might be wondering if you can work out a way around this algorithm update.
Can you simply gather content from various sources and rehash it all? The answer, of course not!
It is better not to create any content than to create 'mediocre' or plagiarized content.
Do not forget that original and high-quality content will resonate with your readers. The readers will gobble it all and still be hungry for some more.
2. Create Strong Headlines
The age-old adage, "Don't judge a book by its cover" holds true in the world of content today.
Although a majority of people simply read the headline and abandon the article if they do not find the headline compelling enough, the headline is a key factor in attracting people to read your content piece or to click on it.
You should devote time and thought to decide your headline. Brainstorm and make it a point to come up with alternative headlines.
Ask around and take opinions about which headline suits the content piece best. Make adjustments to the content piece in line with the headline, if need be.
You can use tools such as SEMrush to search for high ranking topics and craft a suitable topic based on your findings.
You can also use interesting verbs or adjectives to make your headline come alive and stand out in color amongst other black and white article headlines.
Remember, your headline is a great opportunity to create a stellar 'first impression' as it can be a deciding factor for people to read your article or not.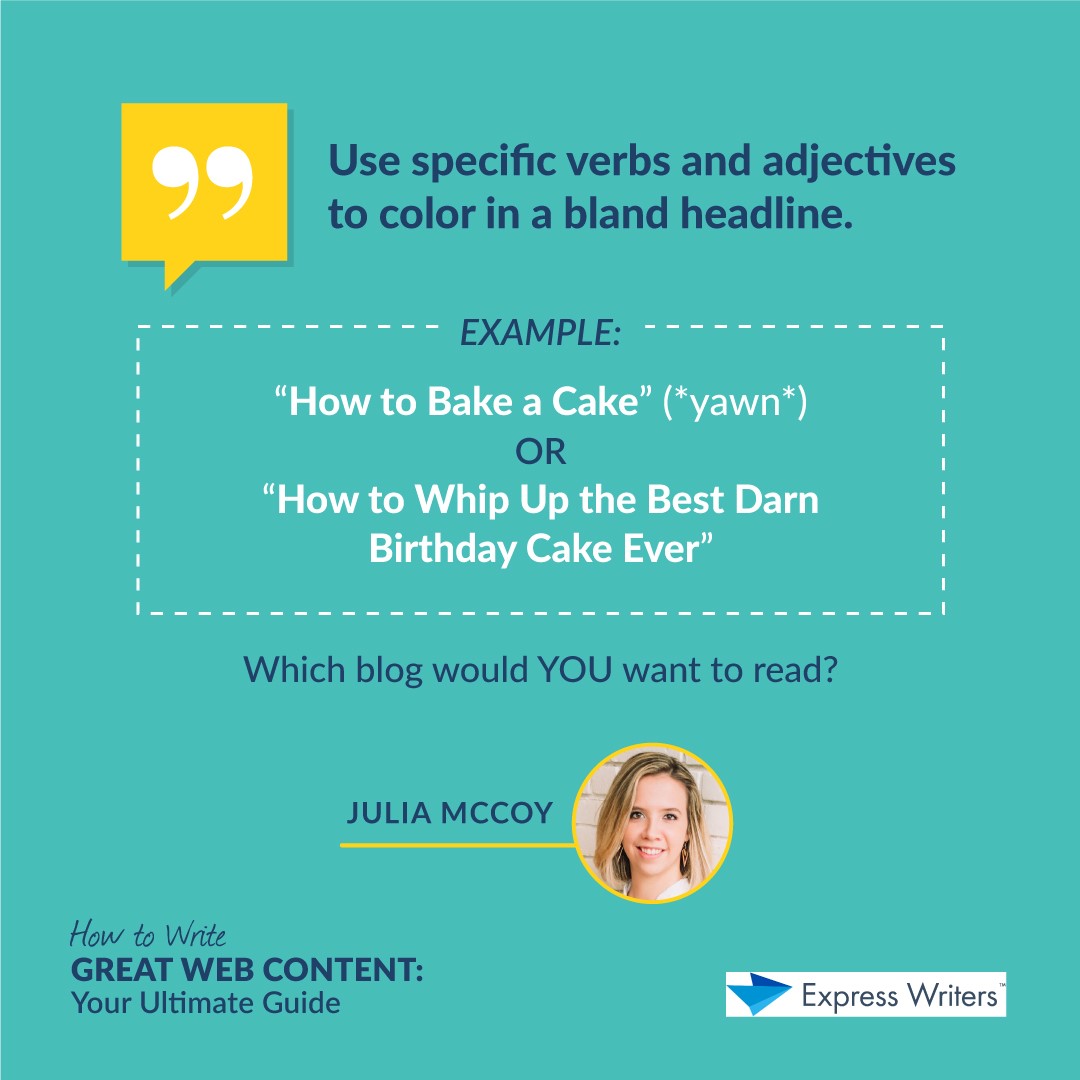 3. Be Ready & Quick With Your Answers
Attracting readers to your blog is not enough. You need to provide answers to key questions.
Now again, before you start writing – pause and think about the questions that your readers might have.
You can even consider asking people about the questions that they might have in relation to a certain topic. Frame your article around those questions.
Answering questions is never enough, answering it precisely is the key. Readers scan and skim through the entire article before reading it all.
Only if they find their answers in those glimpses, will they go ahead and consume the whole article.
4. Know Your Sources
It is easy to get lost or carried away in the whirlwind of information available today.
It is even more difficult to vouch for the authenticity of the channel or website from where you source your data and statistics while quoting it in your article.
If it is found that your data sources are inaccurate or unreliable, you can't even begin to fathom the intensity with which it will crush your reputation.
As a rule, verify and double-check the source of your data. Make sure to link the data back to the source. Linking to other sources also helps increase your SEO score.
5. Include Backlinks & External Links 
In continuation to the above tip, be sure to include external links in your article with someone else's content.
Make sure to link to external content only when it supports your article or supports the point that you are trying to prove.
When linking to external sites, and wherever possible, make sure that the external link opens up in a new tab. In this way, your visitors will not be leaving our webpage to read the content from the external link.
For internal links, consider linking your information piece to another article from your website. This ensures greater visibility for your website.
Be cognizant enough to include the internal link in the first few paragraphs. This ensures higher click-through rates, even though the visitor may or may not read through the entire article.
You can also consider including a pop-up form on the webpage. Ask for the email address and phone number of the visitor to extend those discounts and offers.
This will surely prevent the reader from just scrolling by. You can also consider offering live chat or chatbot options.
6. Maintain A Short & Shareable URL
In spite of common belief, it is not mandatory to have the exact matching title of the blog as the URL for the blog post.
In fact, it is wiser to have a shortened URL but at the same time maintaining the essence of the post.
A short URL gives us the flexibility of updating the content without having to alter the URL.
URL updates hurt your business in more ways than you can imagine. Updating URLs creates a 301 direct.
Explained simply, in a 301 direct scenario, the former URL redirects the blog to the updated URL. This is a permanent redirect and hurts the SEO score of your blog and website.
There are several applications and domains extensions such as .tech that will do all the muscle-flexing on your behalf and provide you with a shortened URL.
7. Always 'Alt-text' Your Image
Google tracks and ranks search engine results for images by way of Alt-text. Always be sure to tag your images with keywords of your article for the Alt-text.
Alt-text even serves an ancillary purpose. Often in mobile browsing experience, when the image does not download or the user has disabled the function of direct image download, it is the Alt-text which is reflected.
Doing this helps users to identify what the specific image is in relation to.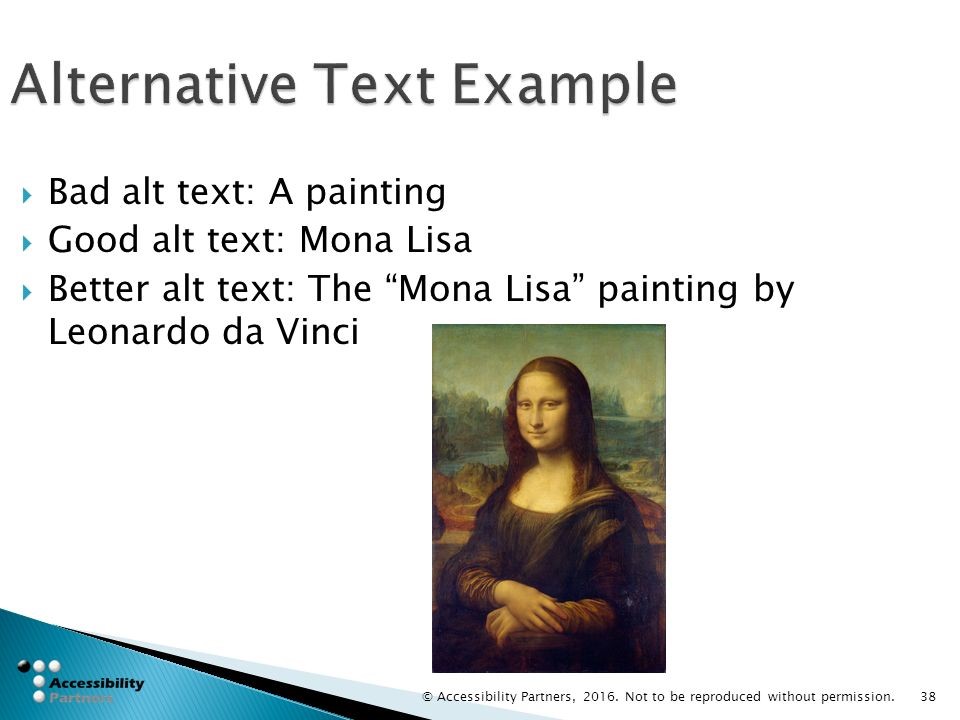 8. Include A Meta Description
The meta description can simply be explained as a short introduction to the blog in about 200 characters.
Meta description makes use of the keywords of the articles to explain in the most 'compelling fashion' the 'shortest version' of the article possible.
Meta descriptions do not directly impact SEO but are used to identify the click-through rates.
The key to a perfect meta-description is to limit them to 150 words (if possible), make it a tad bit 'attention-grabbing', and include the seed keyword of the article.
9. Add Images & Video Content
Visual effects have always commanded better concentration and learning.
Including a video link relevant to the blog post near the top of the page is a proven way to keep your readers engaged. Secondly, including a video also helps reduce the bounce rate.
The bounce rate is the metric that calculates the number of people who visit your website but leave quickly.
Engaging your audience in a video gives you time and hence decreases the bounce rate for your website.
"Whiteboard Friday" segment by Moz could not have demonstrated the benefits of this tip any better.
As a part of this segment, the whole article is shared by way of an embedded video link.
In addition, the transcripts for the whole video are also available below the video.
The video sure is powerful and creates an effect that no number of words would have ever created.
10. Regularly Update Your Blog & Website
Last but not least, just writing a blog and leaving it there is not enough.
Updating it with new stats and content is a commitment that you have to keep.
Even search engines abandon your site if you do not update them at intervals.
Now you may be worried about how often to update your blog or website?
Well, that totally depends on the kind of blog and website you maintain. Take that judgment call to maintain that top-notch quality content!
In Conclusion
Be sure to follow these tips while creating and optimizing your blog posts.
These tips will definitely help you to create high-quality content for your tech startup.
Ah, feel like you are running short of innovative ideas?
Well, as a gesture in good faith, let us suggest a couple of exemplary sites putting up great, informative and innovative content.
The Oatmeal is a website that features everyday content in a humorous comic style. The site loads fast and is sure to tickle your funny bones.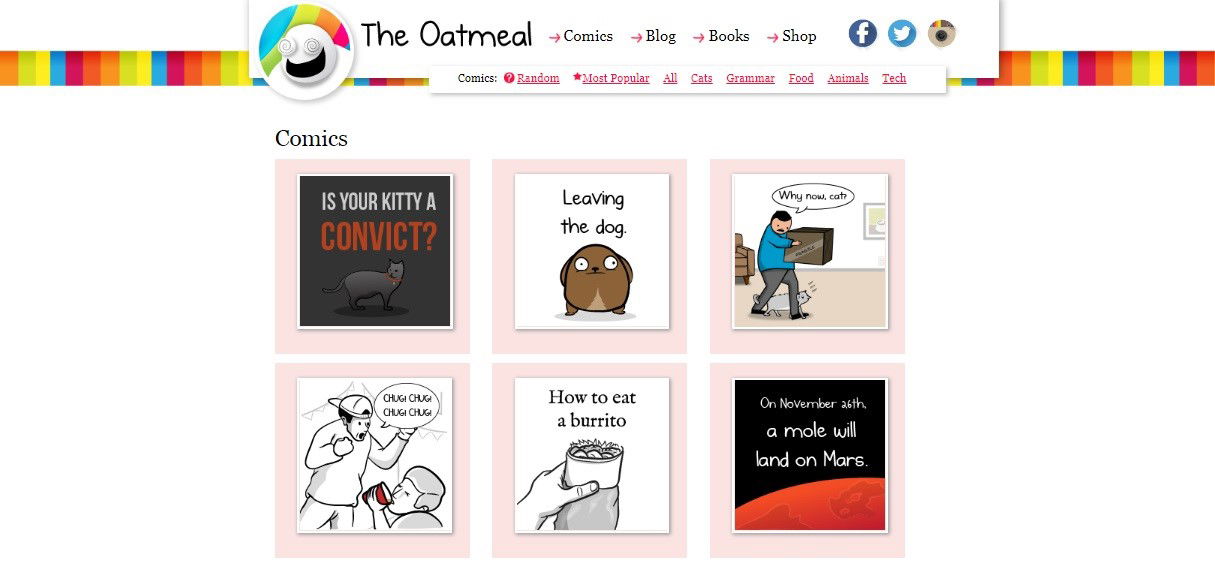 Another great example is Buzzfeed. The site is easy to read with content for almost everyone. The site is always up-to-date and boasts of tens of thousands of likes, tweets, and shares.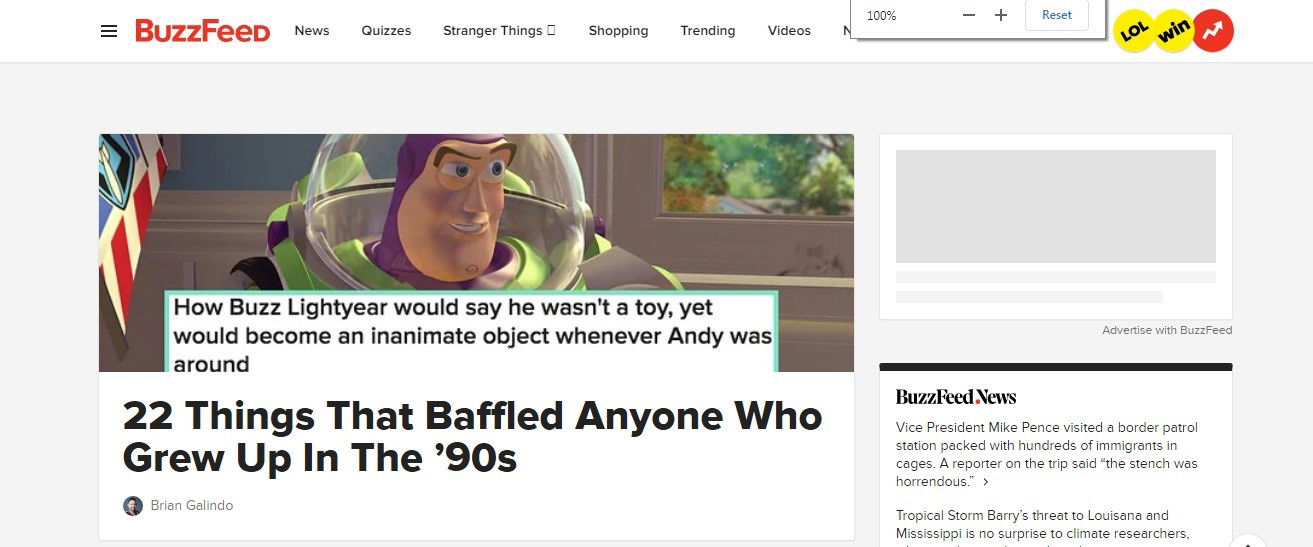 We hope this motivates you enough to consistently create high-quality content for your tech startup.
Starting a tech business? Build it on a .tech domain!