If you are new to the concept of hackathons, you may not know where to start given that there are so many hackathon ideas to choose from.
Having said that, organizing a hackathon is an interesting adventure with several fun-filled challenges along the way. But first, you need to understand, what is a hackathon.
To help solve your confusion, we've compiled a list of hackathon ideas that you should refer to if you are planning to organize a hackathon. But before we do that, let's start with the basics.
What is a Hackathon?
Hackathon is primarily associated with computer programmers, ethical hackers, and software coders. Hackathons are places where like-minded people come together to 'hack' innovative ideas and build realistic tech solutions to implement those ideas.
The goal of a hackathon is to solve challenges over the course of the event and create a fully functioning usable software or hardware product by the end of the event.
Most hackathons are time-bound, usually 24 hours or 48 hours, and include a prize for winning teams.
Today, hackathons have expanded in their scope and they now span a wide array of verticals in the likes of Ed-Tech, FinTech, Cyberbullying, Cybersecurity, Environment-Tech, Health-Tech, Auto-Tech, and more.
With Artificial Intelligence (AI), Augmented Reality (AR),  Blockchain, Internet of Things (IoT), being core technologies that propel most hackathon ideas and serve as the underpinnings that drive modern innovations, the applications of these technologies is wide.
While there are several mind-blowing hackathons from around the world that you can refer to, here is a list of hackathon ideas under various trending categories that you can refer to if you are planning to organize a hackathon.
Did you know? The popular productivity app, Workflow, was first built in 48 hours at a hackathon in January 2011. It was later acquired by Apple.
Find Hackathon Name Ideas On .TECH!
25+ Cool Hackathon Ideas to Try in 2021
EdTech Hackathon Ideas
The education system continues to face multiple challenges in terms of the quality and delivery of education. Tech-based solutions can bridge the gap in learning and streamline the education system.
A great way to ideate and create innovative ed-tech solutions is to host education focussed hackathons.
Here are a few Education-based hackathon ideas:
1. Share learning experiences
Build an app or online platform which programming students can use to capture their work-based experiences and share these learning experiences with other students through text, photos, or videos.
The focus should be to develop a platform that allows programming students to share their work experiences and projects with other younger students.
2. Raise classroom behavior issues in real-time
Develop a referral process platform that helps teachers to raise and escalate major behavior issues in the classroom in real-time.
The platform would work like a classroom management tool that will help teachers to share real-­time information on their student's classroom behaviors with students, other teachers, parents, and administrators.
The system should record all assessments made by the teachers for future reference and annual evaluations.
3. Course and university finder
Develop a robust mobile app that allows students to search for all the necessary information pertaining to the universities they desire, the courses they wish to learn, the admission processes, teacher profiles, alumni information, career paths, employers have partnered with the universities, and more.
The app should have user-friendly filters to search for universities and courses based on a student's needs and requirements.
Students should be able to chat with representatives of universities directly from the app and should be able to submit applications and save bookmarks of their favorite universities and courses.
4. Smart Tutor
Smart tutors are becoming more popular. These are apps designed to help students in many problem areas. These include language, specific subjects such as math, and can even help better engage a student in school.
Smart tutor apps are also designed for students of all ages.
Pre-K level smart tutor apps can help users learn new words and other core learning skills. These apps are designed to make learning fun for younger students, offering activities and puzzles.
For older students, tutor apps focus on improving specific skills, offering activities and quizzes to improve their understanding of different subjects.
As tech professionals, you can help create smart tutor apps, troubleshoot any issues, and collaborate on inventive ways to improve learning skills.
5. Apps That Aid College Students
If you're hosting a college hackathon, this idea will be beneficial for your students. College students juggle many problems. This includes finding an internship or a job, organizing their life around their schoolwork, and navigating student loan debt.
More colleges are also optimizing online schooling. Apps can help students organize their assignments, set deadlines, and help them keep track of their grades.
Most modern college students are tech-efficient. As tech professionals, you can collaborate with other college students to create an app that will help students improve their college experience.
HealthTech Hackathon Ideas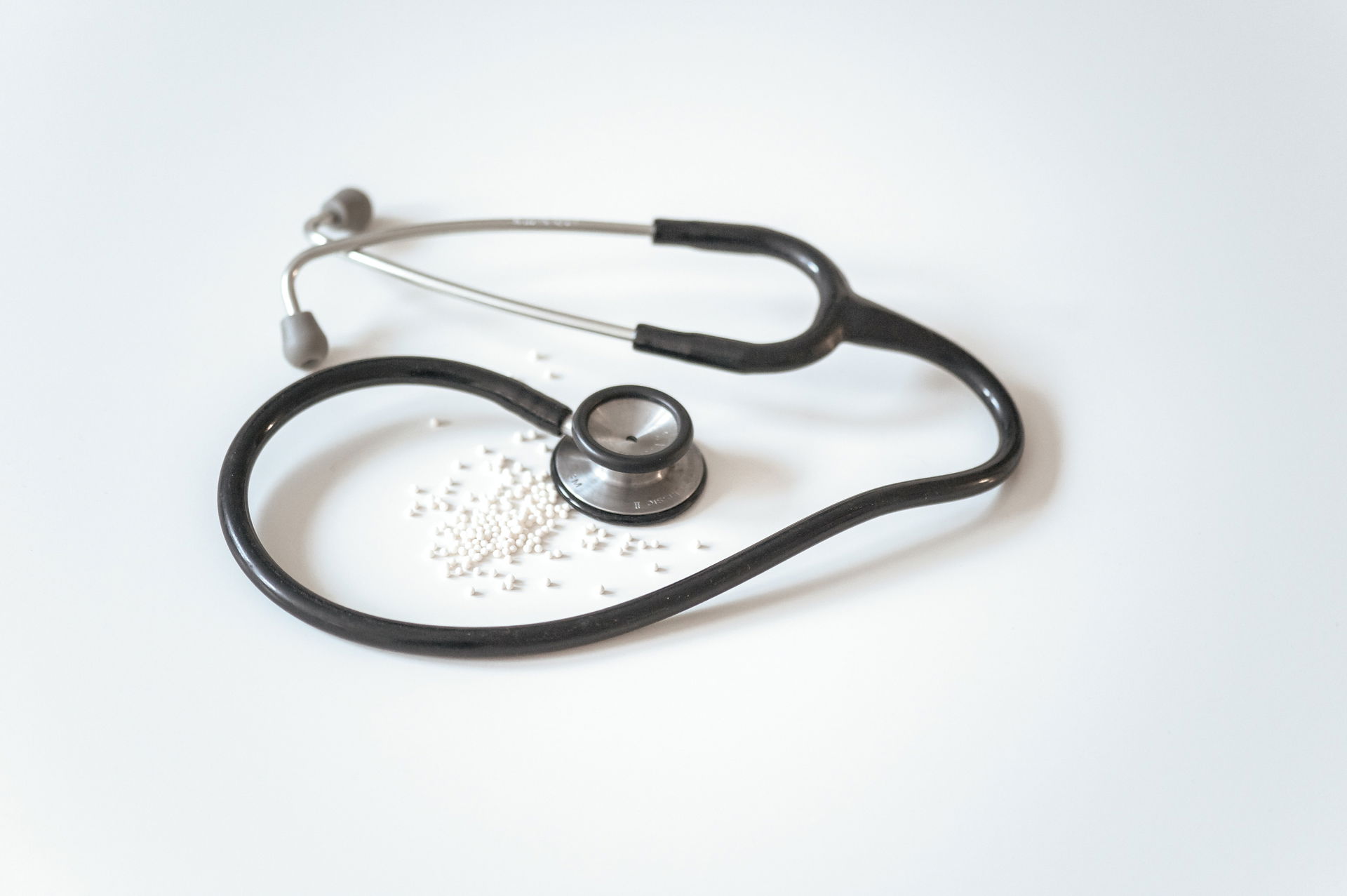 Although the level of technology in healthcare is at an all-time high, there is still immense potential to use technology to automate daily operative processes and tasks.
Artificial Intelligence (AI) and the Internet of Things (IoT) can revolutionize health-tech for the better and an effective way to determine this is to organize health-tech hackathons.
Here are a few health-tech hackathon ideas:
1. Data processing for hospitals
Develop a secure in-house AI-based data processing solution that will help healthcare institutions and hospitals to study and analyze a patient's medical records.
Using Deep Neural Networks, robust computational processing, and machine learning, the data processing solution should help medical personnel to streamline their workflows and better manage patient care.
2. Virtual health assistant
Develop a device that can help people living with chronic medical conditions to regularly monitor their health parameters and vitals in order to live a healthy life.
The device should monitor health conditions like diabetes and should alert family members and relatives if the patient's health deteriorates. The device should also send timely reminders to the patient to take medication.
3. Remote patient examination
Build a mobile app that enables doctors to gain real-time access to a patient's vital signs from anywhere in the world. The mobile solution should allow doctors to gauge a patient's condition to determine whether hospitalization is necessary.
The solution can also provide general medical assistance and will be especially useful in cases of emergencies.
4. Health Technology in Rural Areas
Some patients live in rural areas or small parts of town. It may take a considerable amount of time for these patients to receive medical treatment, especially in emergency cases.
Tech professionals can create a system specifically for those in rural areas. Whether this includes more specialized telehealth options or a system where those in rural areas can better access emergency care, this type of technology gives small-town folk the medical attention they need.
5. GPS Monitoring for Ambulances
What if an individual has an emergency, but an ambulance can't reach them? If there's no backup, an ambulance should know the best way to reach the patient. GPS monitoring can assist the ambulance while they're on the field as well as the hospital in tracking the ambulance's location.
While on the road, the paramedics will navigate the best route to reach the patient, avoiding traffic and any other hindrances. At the hospital, medical staff can track the ambulance and can be prepared for when the patient arrives.
At the hackathon, tech professionals can create different ambulance GPS monitoring systems and find ways to improve existing systems.
6. Improved Medical and Emergency Communication
Health technology doesn't only benefit medical staff — it improves communication between individuals and their family members or emergency contacts. Tech professionals can develop better ways for individuals to report medical emergencies to their family members.
While wearable emergency devices are nothing new, there are ways to make them more efficient. In case an elder falls down, they can quickly contact an ambulance as well as their caregiver and family members.
Healthcare technology can also improve the healthcare communication process with emergency contacts and family members.
An app can immediately connect medical staff to their emergency contact, immediately informing them if there's an emergency situation. Tech can also better disclose who can gain access to a patient's medical information and medical staff can inform the contact of any new diagnoses or ailments.
ConsumerTech Hackathon Ideas
Consumer tech devices like smartphones, drones, smart homes, etc. make for a brilliant space where AI and machine learning-based solutions can come in handy. Hackathons that focus on developing smarter consumer tech solutions will benefit people at large.
Here are a few consumer tech hackathon ideas:
1. Automate homes and offices
The idea is to build a fully autonomous smart energy monitoring facility for an entire building. This will be like a smart home solution, but for an entire building.
This AI-based solution can use deep learning to recognize patterns of behavior at home or in the office to better manage energy consumption, electricity usage, and strengthen security, and lower operating costs.
The system should also be equipped to track employee attendance by using CCTV cameras for facial recognition in addition to fingerprint scanners and RFID.
2. Autonomous Drones
Build an AI-powered drone camera, program it with object tracking data from proximity sensors, GPS sensors, and motion sensors.
With the autonomous drone, people won't need to pilot the drone camera. This will help people to take professional vacation photos and videos, this will especially be helpful for solo travelers.
3. Truly predictive keyboard
Develop a keyboard software or app that uses artificial intelligence (AI) and natural language processing (NLP) to predict words based on the conversation the user is having. The predictive text should be contextually relevant to the conversation and the previous few messages to make typing emails and casual conversations seamless.
Find Hackathon Name Ideas On .TECH!
AutoTech Hackathon Ideas
With autonomous cars and electric vehicles being the talk of the town, technology in the automotive space is breaking barriers across the globe.
Stalwart brands are heavily investing in hybrid technologies that improve the performance of vehicles while improving their impact on the environment.
However, there are still many gaps and voids that technology can fill in the auto field. And an auto-focused hackathon makes for a great platform to prompt innovators to flex their codes and build promising solutions.
Here are a few auto tech hackathon ideas:
1. Find parking spots
Develop a smartphone app that detects available parking spots in a given area. The idea is to help drivers focus on the road and reduce their fuel consumption by quickly finding available parking. The app can also include features like speed limit warnings and speed camera warnings on highways.
2. Pedestrian safety
Develop a working prototype that helps passenger vehicles to reduce the speed of the car or bring the car to a halt upon detecting pedestrians.
Using infrared, proximity, and motion sensors, the solution should make vehicles safer for pedestrians.
The prototype can also use AI and GPS to reduce the speed based on the location of the vehicle. For instance, the speed can be reduced if the vehicle is in a locality where there only schools or hospitals.
3. Vehicle maintenance
Build a mobile app that allows the owner of the vehicle to fill in timely information about the services done.
Based on the input received, the app should detect what other parameters need service, when the next service is due, what parts need replacement, and so on.
Furthermore, the app can also use augmented reality (AR) to help owners understand the functionality of their vehicle by simply hovering their phone camera over the different various buttons of the interior of the parts in the engine bay.
FinancialTech (FinTech) Hackathon Ideas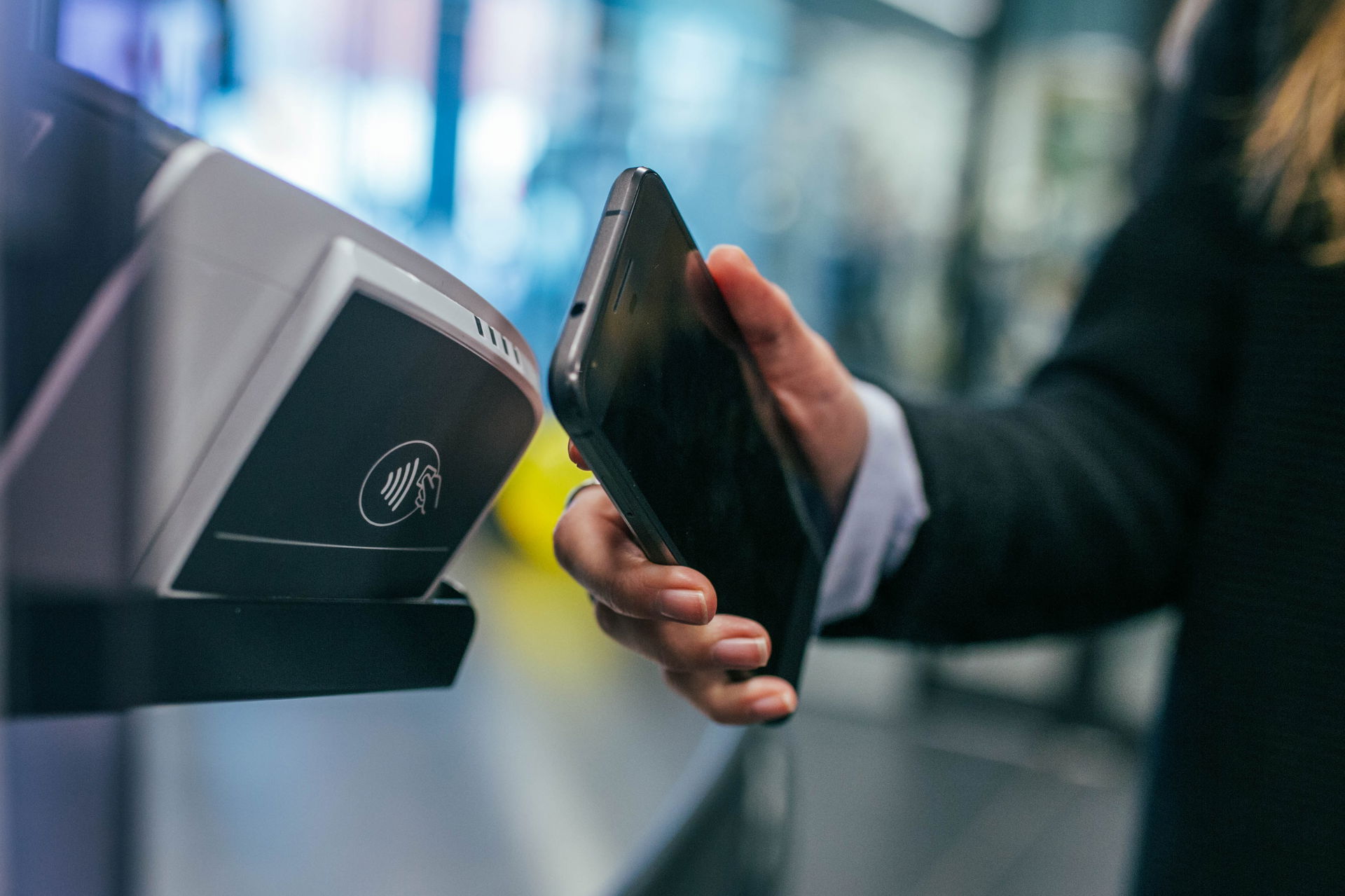 Blockchain and Cryptocurrency have been in the limelight for a while now. However, FinTech is a much larger field that aims to improve financial services by using software and emerging tech solutions. A smart way to explore new avenues of improving FinTech is to host a hackathon.
Here are a few auto tech hackathon ideas:
1. Subscription management solution
Consumers are increasingly using the monthly or annual subscription services of Netflix, The idea is to create a mobile app or web platform to empower consumers to better manage their payments for ongoing subscription services like Amazon, Spotify, iCloud, DropBox, and so on.
The focus of this software or app should be to help detect and manage consumers' subscriptions once they fall into disuse.
2. Calculate credit score
Create a more complete, data-driven, real-time credit score software that considers a borrower's financial and credit history from the beginning of time. Additionally, the software should also be equipped to consider bill payments, rent, utilities, subscriptions, and more.
The idea is to make the credit score software that can be used to qualify borrowers for credit and loans in real-time by taking into account all their financial history.
3. Cash flow management
The idea is to help people view and study their overall spend analysis by developing a mobile app to analyze all the purchases made by scanning a receipt. Use optical character recognition (OCR) to simply click an image of a receipt and track payments.
Using AI and machine learning, the app should be able to group items category-wise, for example, food, clothes, fuel, etc. The app should prompt users when they overspend or make repeat purchases.
RetailTech Hackathon Ideas
Retail tech is booming as more brands are relying on technological platforms to attract leads and increase sales. More retail brands are switching to an online platform, implementing apps and other third-party software into the shopping experience.
1. Digital Shopping Performance
The shopping experience is more diverse than ever. Customers can search for products on Google, buy products on social media, and can even shop directly on a store's app.
But it's the tech team's job to know where exactly customers are finding products. The tech team can collaborate with retail marketing professionals to test the performance of your websites and apps as well as tracking the effectiveness of app push notifications.
2. AR/VR
The retail landscape evolves every year. If a brand is participating in your hackathon, have your tech team test out new retail tech for the brand.
Let's take virtual reality and augmented reality as examples. Augmented reality (AR) pairs customers with products before purchasing them. Customers can try on clothes, test out different hair dye colors, and other factors that are integral to the shopping experience.
Many brands are also using virtual reality (VR). Instead of visiting the store, brands create their store in a virtual reality world where customers get the ultimate shopping experience without leaving their homes.
The only way to know if these new tech trends are effective is by implementing and testing them. Tech professionals can collaborate with the brand on developing AR/VR ideas and implementing them.
3. Product QR Codes
Customers are no longer shuffling around a store, trying to find the product they want.
Tech can simplify the shopping process, both in-store and online. QR codes are a perfect example. Customers know beforehand if a store has the product in their size, in their preferred color, with the features they desire, and other essentials.
Take QR codes as an example. In-store, customers can scan a product's QR code on their phone and discover more information about the product. Online, customers can find the product's QR code and know if a store nearby has the product or if they can order it online.
GeneralTech Hackathon Ideas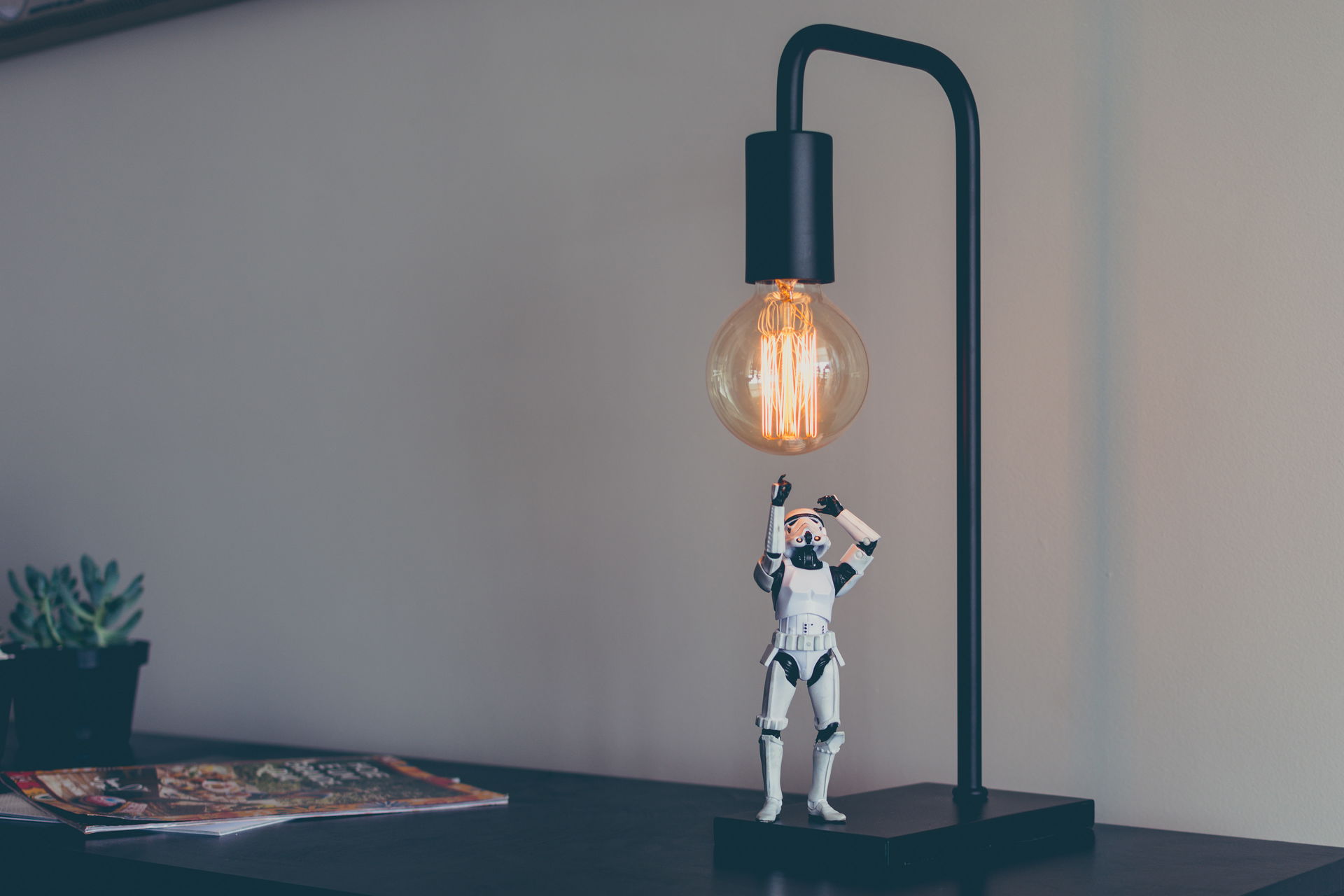 Every hackathon has its own niches and sub-categories. But if you're only hosting a general hackathon, here are some innovative ideas.
1. Offer Different Platforms
Our digital world is more diverse than ever. Consumers are using tablets, mobile devices, and desktops to fulfill their digital needs. At a hackathon, offer all of these devices. It's also beneficial to offer web browsers and physical hardware as options.
This way, your tech team can solve any software problems, regardless of the device. Offering multiple devices helps increase competition, inspiring your team to work harder.
As our digital world progresses, knowing how to solve software problems across all devices and technologies will become necessary. Including these options at a hackathon will only better train and prepare your team.
2. Include All Skillsets
Hackathons are no longer subjected to only computer programmers. You can include all skillsets into hackathons, helping increase engagement and promotion.
This is beneficial for college hackathons; a company's tech team will have to collaborate with other departments in an organization, so a hackathon is an effective way to improve team-building and communication skills while educating other departments about tech.
Collaborating with other professionals can benefit niche hackathons. For example, collaborating with finance professionals will help computer programmers better solve FinTech issues.
Who should you include in your hackathon? Marketers, HR, and finance students are all great examples.
3. Create a Theme
There are many hackathon events around the world. How will yours stand out? A theme will help entice more participants and engage your tech talent. A fun theme will also help better connect your participants, especially if this theme is based on shared interests.
Some themes may also welcome additional events and seminars. Let's say your theme is video games. You can reach out to video game influencers and brands to speak at your hackathon. You can also create interesting gaming-themed competitions and maybe even a gaming hacking event.
Final Thoughts
The hackathon ideas mentioned above will surely help you to organize a successful hackathon. To further sweeten the experience for your participants, you can incentivize them with the right kind of prizes like cash sponsorships and funding opportunities or event sponsorships.
Additionally, it pays to partner with relevant brands and businesses that your participants acknowledge and look up to. It's also wise to invite mentors and thought leaders from relevant fields. Here's wishing you happy organizing!
Find Hackathon Name Ideas On .TECH!