In the world of technology, artificial intelligence (AI) is one of the most celebrated discoveries. AI companies and startups are making the most of this technology and enhancing the experience of customers.
AI enables machines to continuously learn from experience – much like humans. It allows machines to absorb inputs and instructions and learn how to perform tasks like humans.
With the advancements in technology, AI has found its place in multiple industries such as Finance, National Security, Healthcare, Criminal Justice, Transportation, etc.
Here are some of the most innovative AI companies and startups that have built their business on a .tech domain:
List of 10 AI companies and startups to watch out for
Illuin Technology is a young company carrying out strategic projects around AI and new modes of technological interaction. 
Entrepreneurs with a project requiring complex AI, discover our startup studio, and access our 40 talents to develop your product!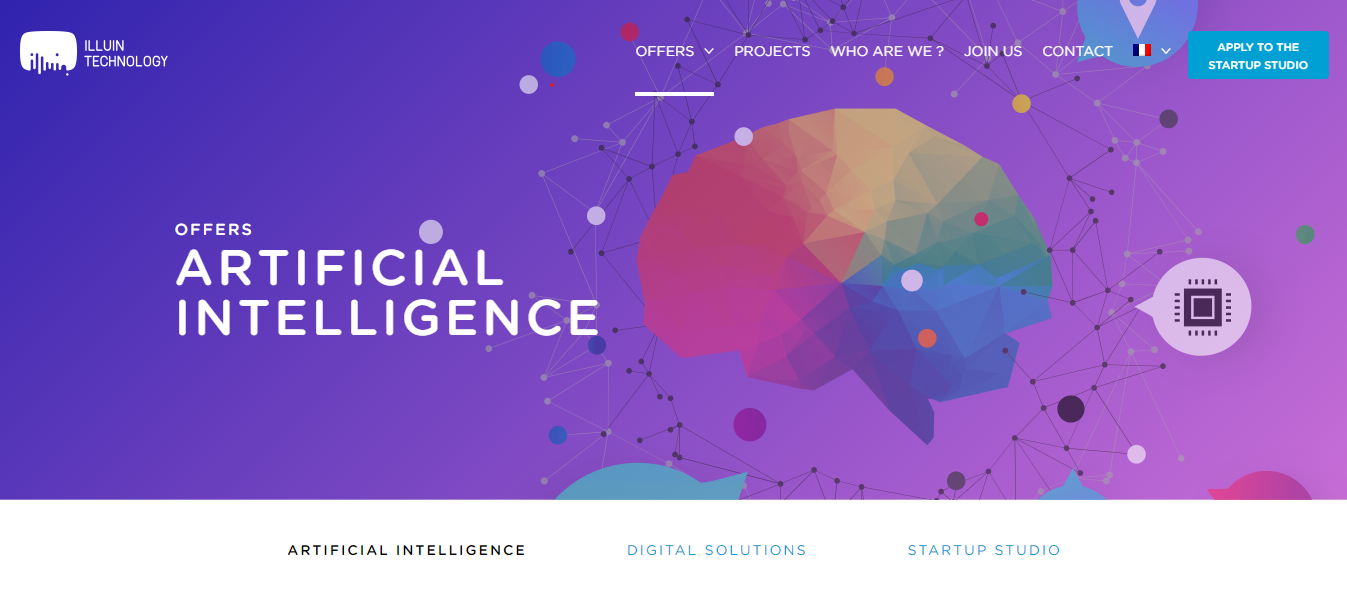 Easy AI is an artificial intelligence learning library for project managers.
It helps product managers & non-technical people quickly learn about artificial intelligence in an easy-to-understand way.
The content includes machine learning, deep learning, NLP, CV, voice interaction, artificial intelligence algorithm, artificial intelligence calculation, and so on.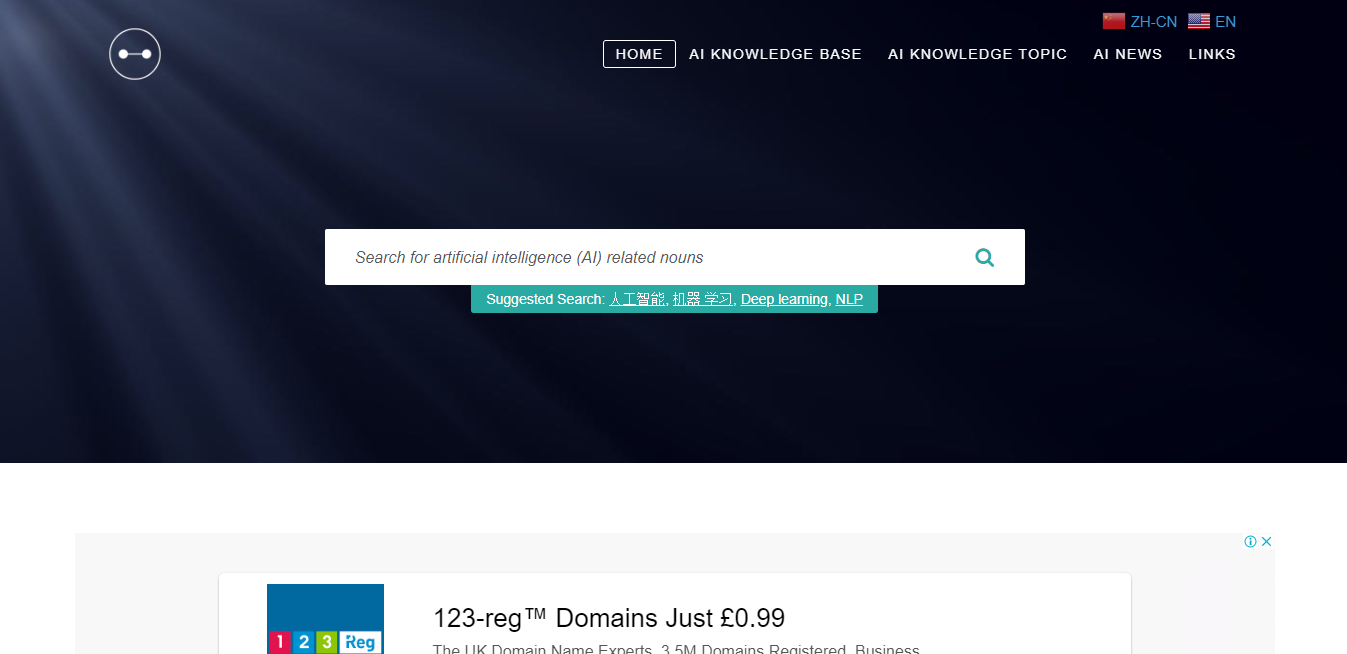 Tembo AI is a security service provider that uses AI in its offering.
Tembo AI monitors crowd behavior to provide security teams and first responders with the actionable intelligence that they need to efficiently save more lives.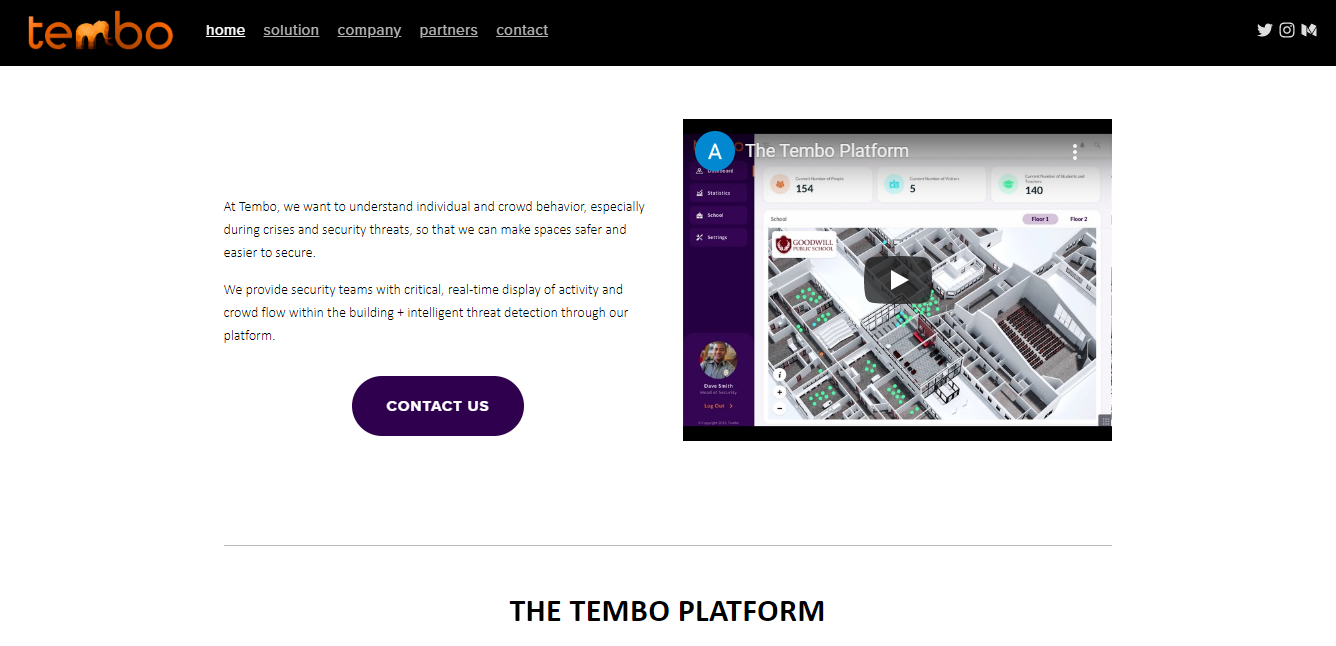 FalconAI aims to make human expertise accessible and scalable to democratize domain knowledge by developing cutting-edge AI.
SenpAI is an AI platform for esports, developed by FalconAI.
SenpAI enhances esports experience of competitive gamers and provides personalized coaching to esports players. SenpAI builds personal roadmaps for passionate gamers to improve their gameplay by using a diverse set of AI technologies.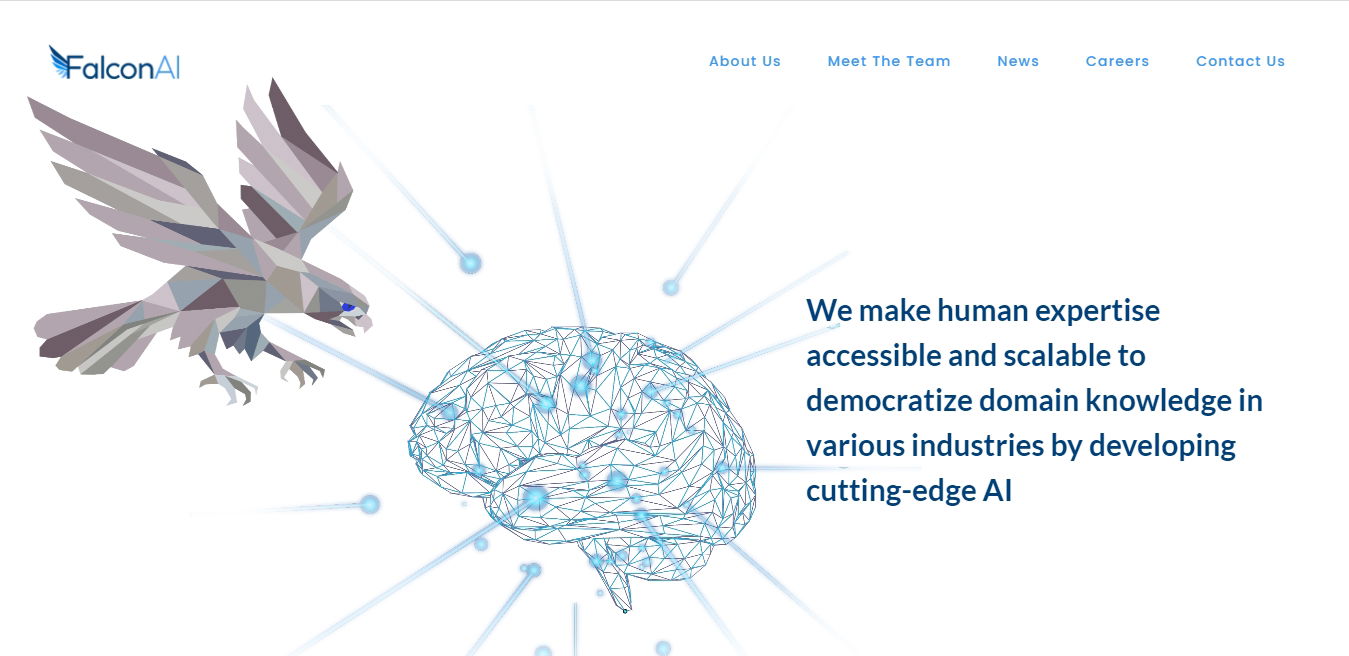 AI Health specializes in gathering and harnessing the power of health-specific data to create AI products that can change the way we approach health research and the delivery of care.
AI Health is passionate about the impact artificial intelligence can have on the broad spectrum of healthcare.
From transforming the way health professionals diagnose and treat their patients through to producing diagnostic data at a speed and volume that humans are unable to replicate.
AI Health has traversed the nation to hear healthcare experts express their desire for data alignment and gathering techniques. 
They apply their expertise in data to devise solutions that put that data to work more efficiently and effectively than ever before.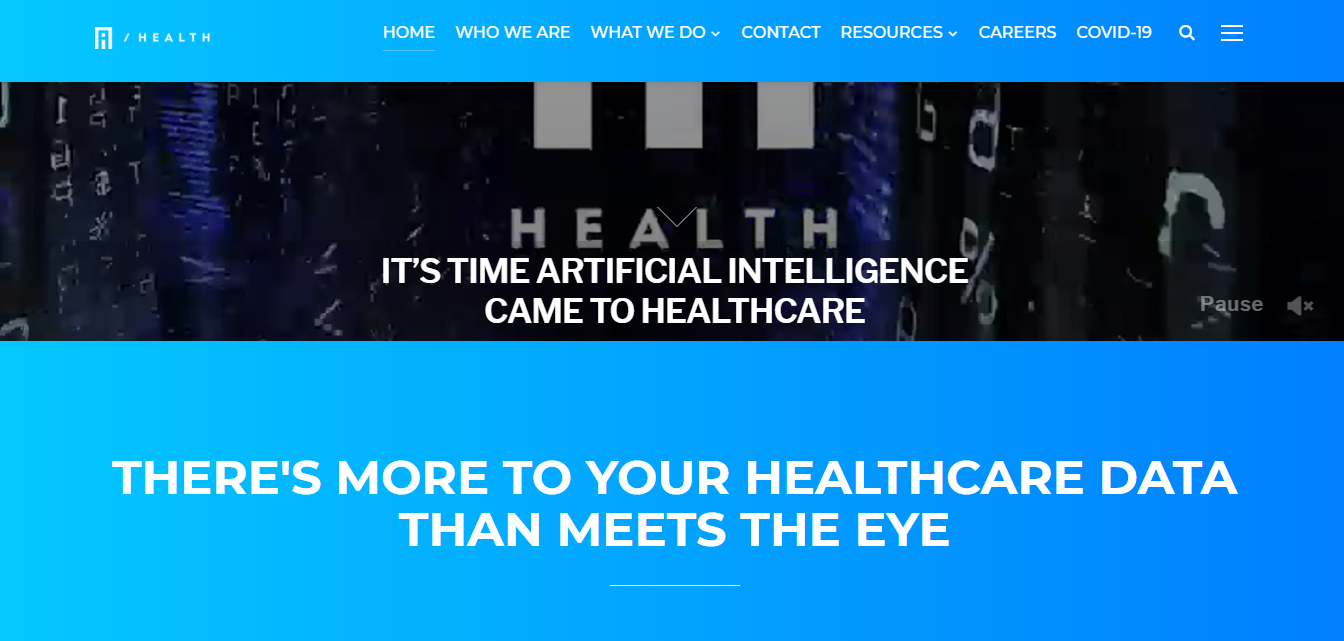 Xaltius is a technology and data-driven company with the expertise to provide innovative software solutions and training to customers around the globe.
They work to enhance and drive superior business performance.
They have a diverse team mainly focused on delivering personalized solutions in data engineering, data science, and big data.
Xaltius helps organizations embark on the digital transformation journey through their training and consulting services in business and AI.
They use the latest technologies to derive value from clients' data to enhance their businesses.
"We have always been supportive of innovation and technology. And that's how our company is shaping to become. Due to this reason, we decided to pick up a .tech domain. It is also an indicator of who we are as a company and where our expertise lies in. People have started recognizing us as a company that can work with various technologies and one that has diverse experience as probably compared to a .AI or a .IO company domain. It helps us reach a specific band of customers very easily as well."
– AM Aditya, Founder of Xaltius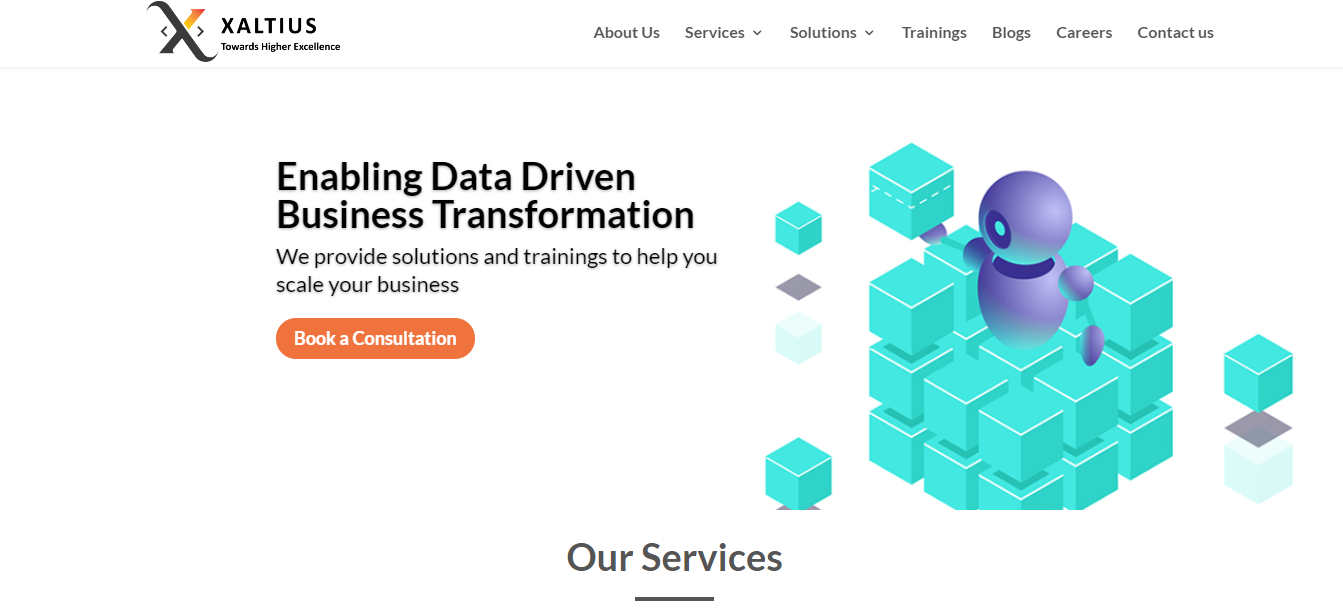 WISE AI is an ASEAN based AI platform company specializing in facial recognition technology with local offices in Singapore, Malaysia, and Thailand. 
The company offers both business and consumer-oriented AI products and services. 
It collaborates with partners to provide their customers from various industries with AI-powered applications and solutions such as face recognition, digital identity, identity verification, EKYC, OCR, and many more.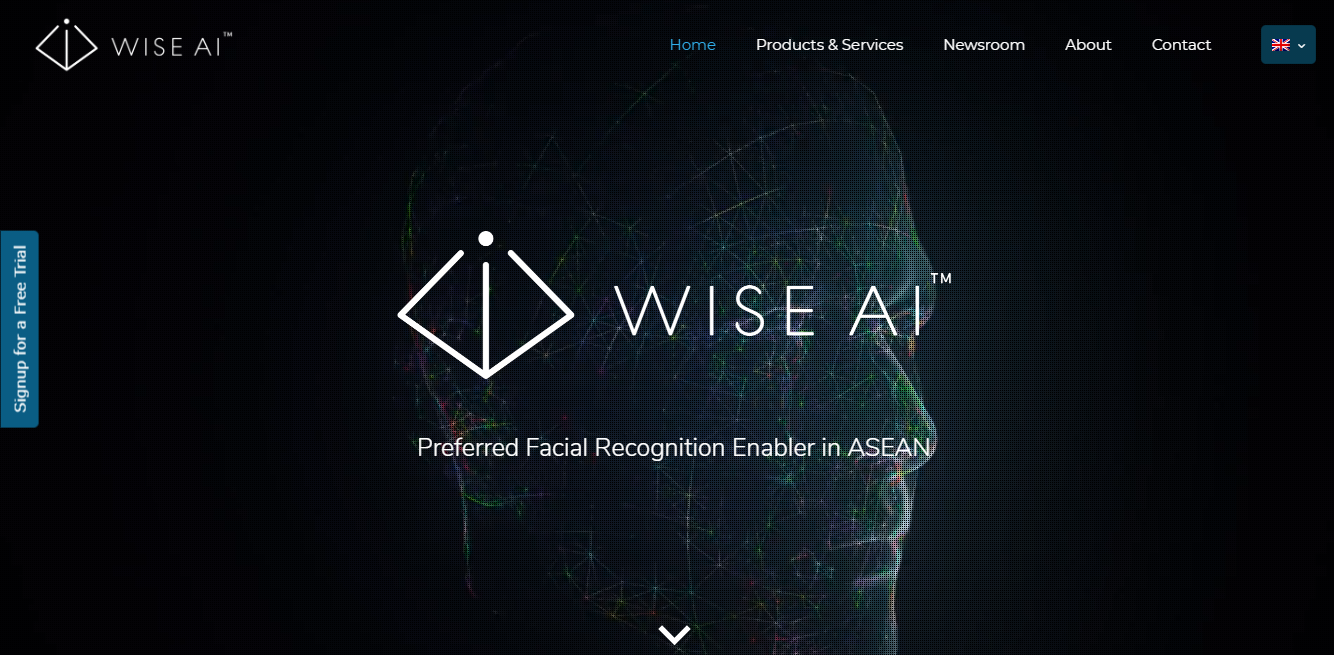 Mangosoft is an Offshore software product development company.
Their team implements custom artificial intelligence solutions to make business interactions smart, safe, and profitable. 
Mangosoft's artificial intelligence software development company begins with developing an effective strategy, then moves on to AI software development and deployment. 
With their AI-powered services, they prepare businesses and clients for future challenges.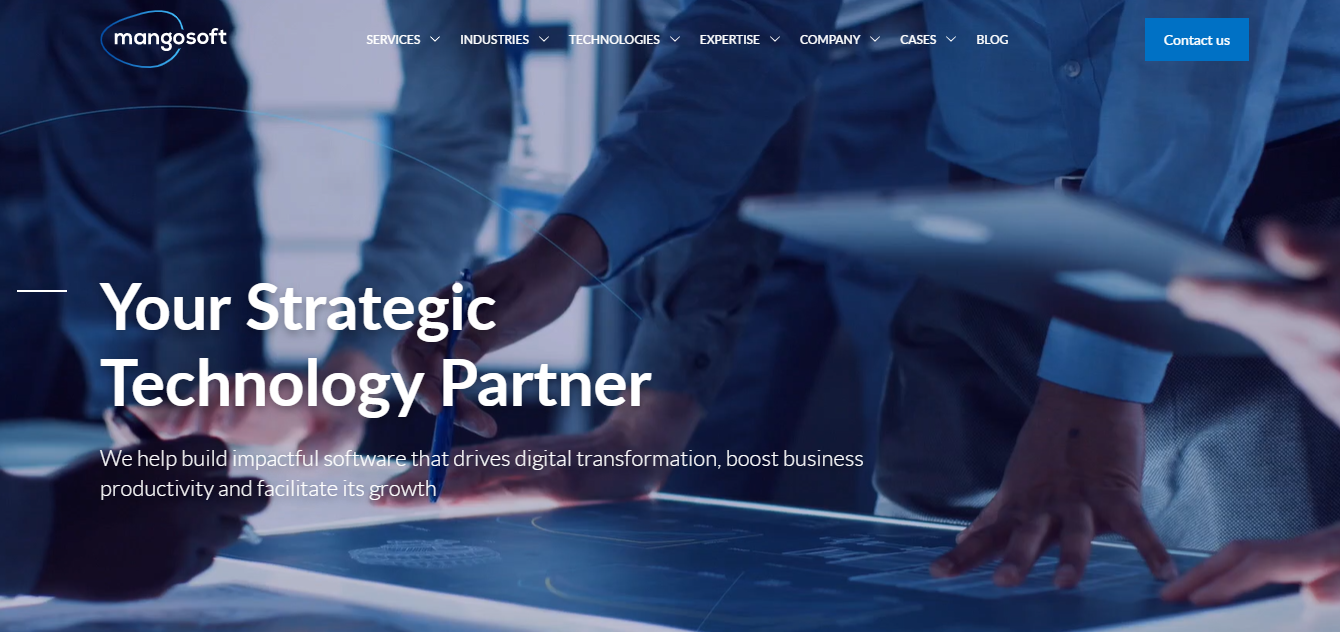 Smartia Technology provides scalable AI solutions that connect and transform industrial data into actionable insights.
They empower companies to evaluate and deploy the most effective industrial data and artificial intelligence solutions, leading to insight, collaboration, and connectivity.
Their offering called MAIO is about collecting industrial data from various assets and then unleashing the necessary analytics, artificial intelligence, machine learning, or cognitive work to predict equipment failures and streamline production processes.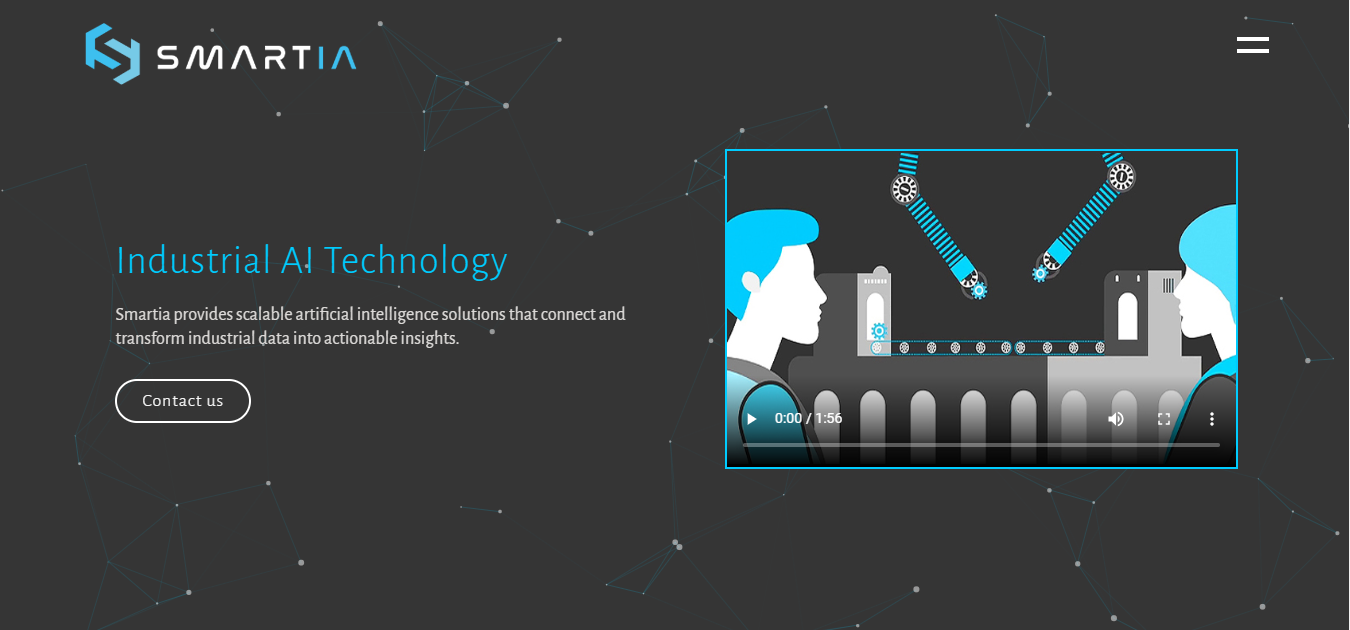 Tuple Technologies creates proactive retail solutions with predictive AI. For an industry that caters to consumer demands by supplying goods & services, overcoming the challenges of siloed data is instrumental. 
Tuple's AI helps clients reach every touchpoint & leverage the data garnered from the growing penetration of smart devices to deliver an omnichannel experience.
Their aim is to help business leaders exploit the data-driven insights for their decisions without having to worry about all the technical complexities.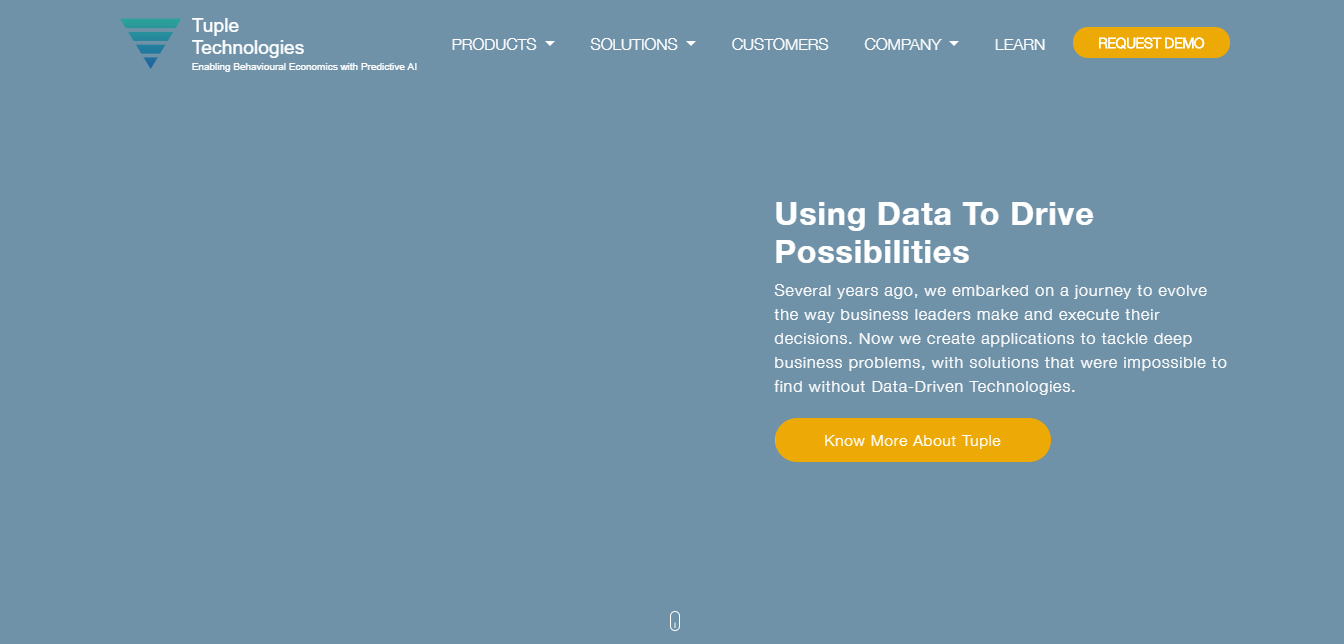 Building an AI startup? Build it on a .TECH Domain!