Search Engine Optimization or SEO is one of the most important strategies in building a successful startup or business. It is the most efficient low-cost high-benefit tool that can do wonders for your new business.
SEO is a major source of getting high-quality organic traffic to your website, and unlike other marketing strategies, it does not take up a huge chunk of your budget. In fact, the cost involved in optimizing your website is nothing compared to those massive advertising expenses.
Besides, the benefits of SEO are not restricted to gaining organic traffic alone. It also builds trust, credibility, and helps your audience find your website right when they need it.
To understand how startups can make the most of SEO, we spoke to Loren Baker, Founder of Search Engine Journal, and asked him to take us through his SEO journey.
In this interview, Loren talks about his initial SEO projects, the role of social media in SEO rankings, top SEO tips for startups, and much more.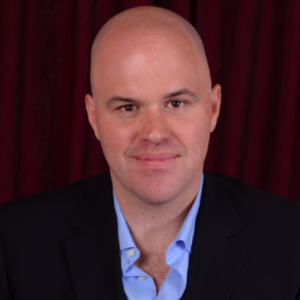 Here's what he has to say!
1. When did you discover your passion for SEO?
Before I had a passion for SEO, I was passionate about digital marketing because of the balance between creativity and analytics. After about a year of practicing digital marketing, I discovered that SEO itself was really the perfect balance of the two.
I also enjoyed the ability to be at the forefront of a brand new industry and marketing discipline in search engine optimization. I think in many ways it's a once-in-a-lifetime chance to help to forge an industry, a chance to create new techniques and discipline, while also experimenting in an ever-changing marketing format.
I really enjoy the way that SEO is a nonlinear and turbulent industry in terms of how it's always changing and is something that you have to consistently stay on top of.
2. What was your first-ever successful SEO project?
My first ever successful SEO project was with a personal check and bank company where we were able to rank all of their brands at the top of the results of multiple search engines.
And then later while working on both, an SEO campaign and a PPC campaign for a home improvement company, I was able to generate leads from SEO at a small percentage of the cost than through PPC and other forms of advertising.
Social media currently plays three roles in assisting with rankings. 
The first role is to reinforce the value and trustworthiness of a business or personal entity with Google or Bing. This is extremely important with expertise authority trust or E-A-T.
The second role that social media can play is driving highly targeted and highly responsive traffic to your website which engages at a high level. This helps Google understand the intent of your audience who have come from social media and other platforms while they are using the Google Chrome browser and Chrome UX.
I think the third role that social media plays in terms of helping with rankings is that it helps to amplify the content that you create on your website and when people find that content and interact with it they may also share that content, helping to drive more quality signals back to your website.
4. What are the best ways to measure the success of SEO activities?
I believe that you should first baseline data, user behavior, and rankings, and then showing growth over that baseline is incredibly important. Likewise, I think that looking at more data beyond just users and sessions alone is very helpful. 
For example, I typically set my Google Analytics default to view revenue from organic keyword campaigns versus just looking at user numbers. This helps me to get in the same mindset as my clients who are more worried about revenue than their rankings or traffic.
5. What content marketing tools should a newly launched startup invest in?
I'm a big fan of SEMrush because it has multiple content tools within the interface along with SEO ranking data and audit ability, and it is also very affordable.
6. At what point do you think startups should outsource SEO activities?
I've seen many startups outsource SEO in the beginning when it could take a long time to see a return on investment from that SEO. 
My recommendation would be to hire an SEO consultant upon the launch of your website to make sure you have SEO basics down, then focus more so on content and public relations to build equity and authority of the website. 
Once the website is generating leads or revenue from organic search, then I would recommend hiring a longer-term SEO consultant or an SEO staff member within the company.
I think then you are setting up that position or that contractor for success because they're building upon a foundation that was set up soundly rather than starting from zero and expecting overnight results.
7. What are your top 5 SEO tips for startups?
Tip 1: 
Make sure your website is technically sound for SEO and utilize an SEO friendly CMS system like WordPress or possibly even Shopify or Bigcommerce.
Tip 2: 
Make sure you spend the time launching a blog on your website or have some kind of a resource center that answers the questions for your potential customers, your current customers, and any other audience who would be interested in your brand or your company.
Linking to valuable content happens much more than linking to lead generation or sales-oriented pages, and links are very important to SEO.
Tip 3: 
Do not rely solely on press releases to get the news out about your company, a press release is just one step in the world of PR.
Instead of relying on press releases to get the news out, spend time building relationships with the leading blogs and publications in your industry.
By doing so, when your company has really great news or you get funding or some similar type of news, you can reach out to these journalists or bloggers within your industry that you already have a relationship with.
Tip 4: 
Google is not the only search engine on the market, nor is Google Chrome the only browser.
Bing still has a rather large market share and its audience converts sometimes at a higher rate than Google does. So make sure you register your website with Webmaster Tools in addition to Google Search Console. 
Likewise, in addition to testing your website for Google Chrome, make sure you test your website for the Safari mobile browser which has the vast majority of the browser market share among mobile device users.
Tip 5: 
Remember to leverage your networks whenever you can, to broadcast your news, or get links.
SEO is a marathon, not a sprint. So plan for the long game and set those expectations accordingly with your board or investors.
Building your dream startup? Build it on a .TECH domain!