With the increasing number of tech startups and stiff competition in the industry, PR activities are not restricted to established firms anymore. Today, startups are prepared to do what it takes to get ahead in the game and differentiate themselves from competitors.
However, there is a lot of speculation surrounding the difference between PR for startups and that for established firms. We asked John Eidson, VP of Content & Strategy at Beantown Media Ventures (BMV) to give us his expert opinion on the subject.
John has a background that includes executing PR programs and developing strategic messaging for some of the world's leading financial services and technology brands. He is a creative communications professional with a deep passion for long-form and visual storytelling.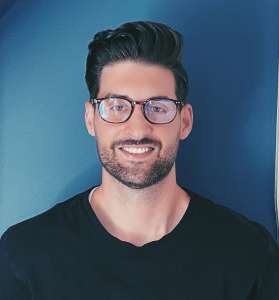 Here's what he has to say!
1. How is PR for startups different from PR for established firms?
PR for startups is different from PR for established firms in many ways, but one of the biggest differences is the need for startups to create compelling stories that give them a voice in an incredibly noisy landscape. 
Established firms already have a seat at the table and a voice to tell their stories. Startups must establish that voice through their ability to tell stories that break through the noise. This requires creativity, agility, and the ability to combine multiple disciplines to optimize results.
2. How has COVID-19 affected marketing & PR activities?
COVID-19 has had a massive impact on marketing & PR. Early on in the crisis, brands were forced to toss out their 2020 strategies altogether and go back to the drawing board. 
With such a wide-sweeping impact on consumer views, behaviors, and expectations, marketers and PR professionals have had to rethink how they are getting in front of their customers and prospects, what stories they are telling them, as well as what success looks like.
Many consumers have had to cut back on spending as a result of the economic impact from the crisis, meaning that marketing programs that were tied directly to sales suddenly saw diminishing returns, thus illuminating the value of things like earned media and other longer-term relationships and brand building tactics such as content marketing.
There have been countless examples of companies trying to capitalize on the Covid-19 news cycle in off-base or even offensive ways. However, as society is grappling with new ways of life, we've also seen savvy brands harness a tremendous amount of opportunity by providing value through their marketing and PR programs and showcasing how their solutions and insights are helping society adjust to these unprecedented times.
With news cycles and social media completely consumed by Covid-19, it's become increasingly difficult to break through the noise and drive engagement. While this possesses challenges for brands, especially startups, it can also be seen as a net benefit for the marketing & PR industry insofar as it has reprioritized the need to be creative, nimble, and to provide real value to your audiences in order to be successful. 
The best PR firms and professionals know how to use all of these areas to feed off of each other and ultimately come together to optimize results. 
For example, content marketing can feed earned media in between milestone announcements via things like reports and data stories, which then results in media coverage that can be merchandised across social media. 
Similarly, influencer marketing can be a powerful feeder of social media programs. At the end of the day, marketing and PR should work hand-in-hand to ensure that they are getting the most out of their programs by tying all of these areas together to create the most impact and get the biggest ROI.
When it comes to optimizing your spending, I think that the right investment in PR would yield greater results than an investment in social media 9 times out of 10. 
Social media marketing can be a great way to build communities but data shows when it comes to paid programs on social media — once the default way for startups to drive leads and grow their customer base — that spend isn't as effective today. 
Yes, CPM's have gone down across Facebook, Google, and other social networks, but the value of those impressions has been radically reduced. High-value prospects are no longer the ones clicking through ads, and those that are clicking through are not buying.
A skilled PR pro or team knows how to get a startup into the conversations it needs to be in through earned media programs that can also take on new life across social media and other owned content channels resulting in a much higher ROI. 
5. What is that one thing you would never recommend a startup to do?
Mass blast emails to journalists. 
You can establish a fruitful relationship with any reporter at any publication if you take the time to craft a story that is relevant to them and their readers. 
On the flip side, a mass blast email will result in nothing but your email being sent to trash and more than likely prevent you from securing coverage with that reporter in the future.
6. What 5 tips would you give someone who is building a tech startup?
Tip 1: Make sure your product is in a good place before you launch
While PR can create an explosion of awareness for your startup if you don't have your product in order before you launch, it can actually make you implode. 
A groundswell of interest in a half-baked product can result in bad reviews and cause people to abandon your service quicker than they adopted it. 
Even if it's an MVP, make sure it's one that people are going to love before you announce yourself to the world. If you blow your first impression you may not get a chance to make another.
Tip 2: PR is not scalable without content marketing
As a startup, getting your first round of PR isn't all that hard. But while an initial round of stories on your company can do great things for your startup, not being prepared with a strategy that continues the buzz can leave you in the same position you were before you got your first ink.
This is where content comes in. When the initial buzz dies down, and there aren't significant features or newsworthy developments to announce, content can carry the PR torch. 
One way to keep the buzz going is by using data to tell unique and compelling stories that are newsworthy in their own right. 
Tip 3: You may not need an agency (at least a big one)
Yes, this is coming from an agency. But there are times when hiring an agency may not be the best approach. Traditional agencies are great at roping in clients but oftentimes engagements can result in little attention given your way as they focus on the big names on their roster.
In today's incredibly noisy environment, a small team that truly understands your needs and goals is much more valuable than a large agency with a big name and an impressive roster of clients. 
Time and time again, we've outperformed firms much larger than ours. Don't get fooled by the glitz and glam or the promise of a rolodex full of big-name reporters; go with a team that's going to take a no-stone-unturned approach to drive results.
Tip 4: March to a mission, not a market
With today's big brands having bottomless coffers to develop new technologies, already established user bases, and endless marketing resources, competing with them head to head to win a market is nothing short of foolhardy.
For that reason, startups should also develop messaging that focuses on a mission rather than a market.
Tip 5: Focus on your messaging early on
From sales to raising money, to PR, messaging is the underpinning of everything a startup does.
It's important that teams take the time to create a compelling brand story that clearly illustrates their value in a hotly competitive business environment. 
Building a new tech startup? Build it on .TECH!