For years, the hospitality industry has heavily depended on human resources. But, as the industry grows, it gets increasingly difficult to manually conduct elaborate processes while ensuring minimum errors and maximum profits.
Artificial intelligence has revolutionized multiple industries and the hospitality industry has reaped great benefits from it.
Hospitality tech companies are continuously conducting research to create products and software systems that can automate processes and minimize human error. 
Lybra.Tech is a hospitality tech company that creates revenue management systems (RMS) for hotels & hotel chains. 
Their product Lybra RMS is an intelligent revenue assistant for revenue managers and hoteliers who wish to increase and manage their business easily and efficiently.
We spoke to Fulvio Giannetti, the CEO of Lybra.Tech to better understand the hospitality industry and the role of AI therein.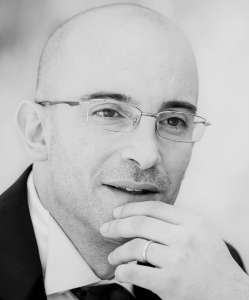 Let's find out what he has to say!
1. How did you start Lybra and what was the inspiration behind this business?
We started Lybra in 2016 and after 1 year of tests, we went to the market. The idea was to build a system able to process both market data and hotel data in real-time. 
We built the technology infrastructure in order to get the data from multiple sources, creating a big data engine that feeds our algorithm every second. 
2. How has the journey been so far? What changes have you seen in the hospitality industry since your launch?
Before Lybra I used to work for Pricematch/BookingSuite, and I remember all the issues related to PMS (property management system) providers not being very collaborative in helping us create the necessary data connections. 
Now the situation is evolving very fast. Open API (application programming interface) has a new value that new PMS providers are trying to deliver to their hotel clients. 
This makes it easier for revenue management systems to be more scalable in the market. 
3. What is the core issue or problem that you are addressing with your offerings?
We are trying to support the strategic revenue management decisions of revenue managers, with an easy-to-use system, which offers specific actionable suggestions on what they can do to increase their bookings and revenue – and to offer truly dynamic pricing.
4. What role does AI play in your Revenue Management System?
Our name is our soul. Lybra means scale in old Latin, and our solution is a balance between human experience and computer performances in terms of analysis per second. 
Lybra is one of the few RMS in the market powered by advanced machine learning models to optimize hotel revenues. 
However, machine learning alone is not enough because, the best results are experienced when you combine good algorithms with good data sets, and in this field, we are leading the change worldwide.
5. What do the next 5 years look like for Lybra?
We went to the market in 2017, and in March 2020 (just 2.5 years later), The Zucchetti Group – one of the European leaders for the supply of software, hardware, and services – acquired our company. 
Because of the acquisition, we can now rely on great resources – both in terms of data and people – to continue our mission: bringing revenue management to the next era and embracing #tomorrowslogic. 
We have been the first RMS to introduce a 360 real-time solution, the first to include future flight searches data into the algorithm for forecasting, and we are working on a couple of other, new, highly innovative projects which we will be announcing in early 2021. 
6. What made you choose .TECH for Lybra?
We chose .TECH because we work in the travel tech industry; the alternative was .travel, but we did not like it as much. 
Building your own tech startup? Build it on a .TECH domain!