The very foundation of a strong company depends on how secure it is. When it comes to protecting your company, there's no such thing as 'safe enough'. In a world of changing technologies, damaging cybercrime is a committed act that occurs every few seconds. Experts suggest it's not a question of if you will be attacked, only when.
We speak with Heather Stratford, CEO at Stronger.tech, to understand why cyber security training is a must for all employees and how it contributes towards developing a stronger organization. Read on!
What inspired you to start Stronger? Tell us the story.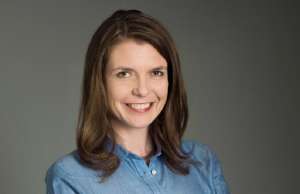 Stronger International Inc. was originally started as IT Training Solutions. The original owner sold the small training firm to me in early 2015. I relocated the business and last year the company rebranded to better align with what we had become.
Heather Stratford, CEO at Stronger.Tech
Tell us about the services and consultations that you offer?
At Stronger International, we provide expert consulting, onsite, live-remote, and cloud-based virtual training to organizations and individuals who want to enhance their IT security and increase their overall IT knowledge. Our consultants and trainers work with clients of all sizes in the public and private sector to help identify, prevent and remediate against all forms of cybercrime. We also teach basic skills enhancement and compliance training to increase your organization's knowledge asset value.
The Internet of Things keeps expanding and so do the Hackers. BBC News – 'It's a hacker's paradise out there' https://t.co/8lfnyEL47G

— Stronger. (@StrongerTech) May 2, 2018
Why is cybersecurity training a must for all employees? How does it contribute towards developing a stronger organization?  
From a technology perspective, the weakest links in an organization are people. One, people who don't understand or use the technology incorrectly, or two people who don't understand or use their access and interaction with other people and organizations incorrectly.  An estimated 60% of Breaches are directly attributed people making an error.
Stronger helps create stronger organizations and cultures that understand what phishing, spearfishing, social engineering and password protection mean. These are all first levels of defense that all organizations need. Then Stronger continues and can consult and train the organization in the second, third and fourth levels of cybersecurity education and implementation.
What are the trends you foresee in the cybersecurity space?   
Cybersecurity as an area of technology will continue to grow. Currently, there are over 2 million jobs worldwide that are unfilled in Cybersecurity. There is a lack of talent and educated people in the field. This trend will help drive up wages and increase the number of people going to school and being trained in Cybersecurity.
Businesses of all sizes will be taking notice of Cybersecurity. Many are adding cyber insurance to their fixed costs and others are hiring dedicated staff in Cybersecurity to help prevent catastrophic breaches.
The European Union has enacted the GDPR which goes into effect May of 2018. This is the first large attempt at a global standard and will affect businesses in the US and around the world. Privacy as part of Cybersecurity will become a more important topic and will start dictating more executive-level decisions in organizations.
Thanks to Bitcoin, everyone has heard of blockchain technology – the tamper evident decentralized and distributed ledger behind cryptocurrencies. Beyond the buzz of Bitcoin, more and more people are starting to see the many other possible uses for blockchain technology, including how it factors into the future of cybersecurity.
What are your future plans for Stronger?
Stronger International is poised to grow. We have household brands as clients and we expect to gain new clients as well as increase our market penetration. Stronger will continue to expand its intellectual property and develop new cutting edge solutions for the industry. Stronger has international accounts which we hope to strengthen and to venture into new countries over the next 12 months.
Why did you choose a .tech Domain Name? 
We choose the .tech domain for a number of reasons. First, we owned the .com and .net domain for our company name but we wanted to shorten our name and that was not possible with those domain extensions. Second, we looked at other domain names like .io (which has been very popular) but we felt that 'io' would seem confusing to those who were not from the tech industry. Thirdly, we chose to rebrand to Stronger International because it told the client what we did, but it still didn't tell them what industry we were in.
Our old name IT Training Solutions had 'IT' in the name. We liked Stronger but wanted people to know that we were in technology. The .tech domain name was a great solution. Our name became: Stronger.tech – short, powerful, and conveyed what we do and which industry we belong to. We love our domain name. We get lots of questions and compliments for it. It is unique, but so is our company. We would choose the name again if given the choice.
"Starting a cybersecurity tech business?  Build it on a .tech Domain!"