With every passing day, the world of technology is evolving to deliver solutions that often leave us mere mortals bewildered and stoked. One such technology is AI or Artificial Intelligence, that is surpassing all the notions that it was initially characterized with.
Dr. Danica Damljanovic, CEO, and Co-founder at SentientMachines.tech shares her views on how AI solutions are changing the game for automating customer calls and shaping superior customer experience.
She also sheds light on the challenges faced by startups indulging in AI and how they can overcome them. Read on!
What inspired you to start Sentient? Tell us the story.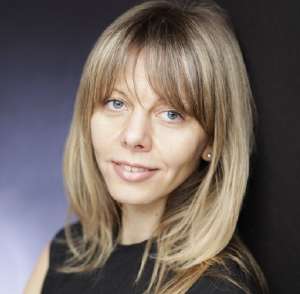 I am supremely passionate about studying human natural languages and how we use it to communicate, express what we think and how we feel. I wanted to take this passion to the next level by making computer programs that can understand this human communication. In addition, the very organized part of me is slightly obsessed with optimization – making things more efficient and effective.
Sentient Machines is focused on building software that can understand human language and turn that understanding into beneficial services. Our first application is in call centres where our goal is to optimize call operations while improving the quality of service through our cutting-edge natural language processing and AI technology.
Tell us about your unique AI solution for automating customer calls.
Our goal is to remove the frustration caused by long waiting times and poor customer service. We'd like to enable customers to be heard through our technology.
Therefore, our focus is on building empathic, sentient machines, that can understand human emotions and not be carried away by anger or any other unproductive signals, but rather focus on problem-solving, while ensuring that the customer is treated well.
What are your views on AI? Do you think it will replace humans eventually?
I see AI as a complementary part of our lives – it is here to help us and improve our daily tasks – not to replace us.
There are certain tasks that computers are better suited to perform, even though we don't always like to accept this as we are worried about the consequences.
This is understandable since we are fully responsible for our actions, and it only makes sense to question the impact of something as powerful as AI.
In my view the sales cycles, that can be quite long especially with bigger companies, and data compliance, that can take quite a lot of time to set up properly, are the two big challenges to overcome.
Almost all AI companies are coexistent with the data they process, and hence my advice would be to be aware of data privacy policies from day one and integrate them in your startup from the very beginning.
For the long sales cycle, my advice would be to carefully choose your first clients and aim small at the beginning while you are still working on the product.
What are the trends you foresee in Machine Learning and AI?
We have already seen AI and Machine Learning entering our everyday lives – from self-driving cars to various smart devices such as Alexa at home. We've also seen many breakthroughs in VR and computer vision.
With recent advances in speech-to-text technologies, I am very intrigued to witness how new Natural Language Understanding breakthroughs will enable us to maximize the speech to text improvements.
Why did you choose a .tech Domain name? 
For me, the .tech Domain is important as it truly represents what we at Sentient Machines care about – developing the most cutting-edge technology there is in the space of Natural Language Processing. This is different to building a consultancy business or what we traditionally know as a business, as the focus is on pure innovation and technology.
Starting an AI business?  Build it on a .TECH domain!