There's a lot that goes into building a company and getting it up and running. However, there's even more that goes into sustaining it and making it successful. And the best way to ensure sustenance is to invest in personal branding and content marketing.
As an entrepreneur, you'd know the importance of your own networking powers and market value which is why building your personal brand is imperative.
Simultaneously, the power of organic marketing which is propelled by content marketing can't be ignored.
For your business to thrive and prosper, you need to build authority in your niche. In this way, personal branding and content marketing make for the pillars of business success.
To help your tech business make the most of personal branding and content marketing, we spoke with Shama Hyder, Founder, and CEO at Zen Media.
She even gave us an insight into her entrepreneurial journey and her experience of being a successful author. Read on!
If you could give one piece of advice to yourself when you were just starting your entrepreneurial journey, what would it be?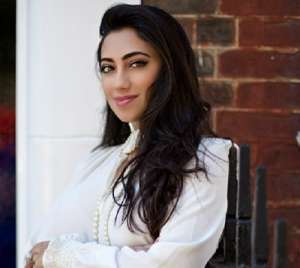 Think Bigger! There's so much opportunity and potential in the world and you are only as stuck as your mindset.
You have to think big and then keep taking small steps towards it every day. It does add up and since time flies by anyway, you might as well put it to good use!
How was your experience of writing two books? How does being an author help you as an entrepreneur?
I greatly enjoyed writing my books, and part of the reason I believe they did so well was that it met market demand.
I wrote and delivered what people were/are hungry for, and I didn't want to write a book for the sake of writing.
I think that's very much true of me as an entrepreneur as well. It can't just be about me, it has to be about what the market wants.
It's only when you cater to the demand of the marketplace that you have a truly successful business.
For new entrepreneurs, how should content marketing fit into their overall marketing mix?
It's absolutely crucial because the way you win in today's marketplace is by out-educating your competitors.
You have to provide value to your customers and prospects – whether that's through entertainment or education or some other form of enrichment.
Content repurposing, in my opinion, is one of the most effective tactics in content marketing. You save tons of time and resources in the ideation process because the idea already exists; you just need to convert it into a different format.
Attention isn't guaranteed or a given. It has to be earned. In that way, content marketing is a cornerstone and should be treated as such.
What role does personal branding play when it comes to succeeding as a tech entrepreneur?
Here's the thing. Everyone has a brand. Whether they've proactively built one or not. It is what people say about you when you aren't in the room.
It's the content they share and the stories they tell. In that respect, it makes sense to build a proactive personal brand.
Here are three tips for building your personal brand.
1) Find a way to add value. Whether that's by curating the best articles in your industry and sharing them or by creating your own content. It's what you feel your audience will appreciate and find valuable.
2) Stay consistent. Personal or business brands are not built overnight. It takes real time and effort.
3) Be a connector. A brand is built on your network. Not just who you know but who you help!
Zen Media is now 10 years old! How does it feel to be at this milestone and what are your future plans?
Honestly, it feels like it's been just 10 seconds! Time has certainly flown by and I feel like we are just getting started.
That's the beauty of marketing and technology. It is such a fast and vastly evolving world.
My goal is to continue helping brands and individuals succeed in the digital age. I am excited to see what the next 10 years hold for us.
Now that you know the importance of personal branding and content marketing, don't wait any longer – invest in building your personal brand and indulge in content marketing right away!
Start a tech business? Build it on a .tech domain!