Setting up a startup and starting your own business is no easy feat. However, once you've taken off, how do you reach your destination without any turbulence? You need the perfect go to market strategy to ensure that your tech startup becomes a force to be reckoned with.
We spoke with Geoff Roberts, Co-founder at Outseta, to understand how your tech startup can go about crafting and implementing a go to market strategy that will catapult your business to success in the market. Read on!
What inspired you to start Outseta? Tell us the story.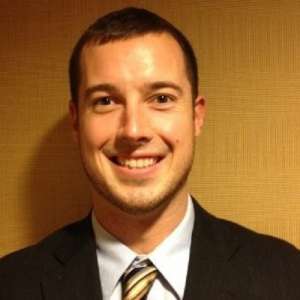 There were two driving forces that inspired us to start Outseta. The first was simply the experience my Co-founder Dimitris and I had at another SaaS start-up, Buildium.
The second was to reject the "Silicon Valley mindset" which primarily includes raising funds and then following a 'growth-at-all-costs path'.
We're out to prove you can build a long-term, sustainable, and profitable business and also have a lot more fun by embracing self-management.
How do you build a go to market strategy for a tech start-up or product?
There's no one size fits all approach to building a go to market strategy, but certainly with experience comes a better sense of the channels and tactics that you have at your disposal and the relative cost in terms of energy, effort, and dollars involved with each. I'd recommend starting with these fundamentals.
Identify the buyer persona for your product – Who is your product intended for? What industries do they work in, what titles do they hold, what are their goals? Only once you know who you are trying to reach can you reach them.
Where do your buyers "hang out?" – Once you have a clear sense of who you are targeting, you need to figure out where your buyers "hang out." What are they searching for online? What conferences do they attend? Where do they live? There's a reason Budweiser advertises during the Super Bowl.
Craft your value proposition – You know who your buyers are, now you need to figure out how to speak to them clearly, concisely, and in a way that resonates with them most.
Build a list of all the potential channels – Deploy smart tactics to reach your buyers then rank them by potential impact vs. effort/investment. The key is to rapidly test new customer acquisition channels to learn what works.
What would your typical go to market strategy be for B2B and SaaS-based tech businesses?
Buyers of different types of B2B SaaS products can think, act, and behave completely differently depending on who you are marketing and selling to. I would say that since you are selling a technology product, you're probably going to want to take a long hard look at online channels. Here are a few guiding principles:
If you're going to invest in content marketing or SEO, then start early. This is a long-term investment that will take around 12 months to kick in.
Check out review sites that offer unbiased reviews from users like G2Crowd and Software Advice. Buyers are people, and whether it's our personal lives or our business lives we're looking at, product reviews matter more than ever.
Don't be afraid to think outside the box. Most B2B SaaS companies are thinking about content marketing, SEO, and paid ads. Buyers are inundated with more messages than ever before; how can you stand out? Maybe it's delivering a pizza to one of your target customers, in person, with your business card attached to the box. You never know.


With the influx of hundreds of new domain extensions, the internet namespace is transforming the cyberspace one domain name at a time. For decades, domain names have provided virtual real estate to help businesses build their online presence. Finding the perfect domain name is a critical and tricky task for tech startups.
When it comes to implementing a go to market strategy what comes first? Strategy or budget?
Budget. A budget is simply a financial constraint that you need to operate within. If you don't have the budget to spend on your strategy, then the strategy is useless.
For early-stage SaaS businesses, what are the best online customer acquisition channels?
Launching on Product Hunt is a good way to get your company some initial exposure. Email prospecting is a low-cost strategy that's not going to land you a huge number of customers but can help your company land customers fairly soon; if you take the time to personalize your approach emails.
Answering relevant search queries on Quora or intercepting high intent search traffic with Google AdWords makes a lot of sense. I've seen paid advertising on LinkedIn work really well. And again, I think unbiased review sites are playing a bigger role than ever before in software buying decisions.
Get .tech here!