The tech workforce in the US is not growing at an optimal pace. The number of schools offering computer science is not enough which is impacting the access of computer science to young women and students from marginalized communities.
The truth is that there are over 410,020 open computing jobs in the US but only 71,226 computer science students graduated into the tech workforce last year. 
This is because only 47% of public high schools in the US offer computer science which deeply impacts its access to young women and students from marginalized communities. 
To address this pressing issue, we have launched #MyStartInTech, a campaign dedicated to drawing attention to this cause and in turn, help widen access to computer science in schools.

As part of this campaign, we present the #MyStartInTech interview series where some of the esteemed tech entrepreneurs and professionals in the industry share details about their journey in tech. With this, we hope to draw attention to the infinite opportunities that will lay open if young women and students are given the opportunity to study computer science.
In this interview, Mary Job, Founder, How Do You Tech talks about how she got her start in the tech world. 
Mary loves WordPress and BackPacking. She currently works as a Support Engineer at PMPro, a membership plugin firm. She owns and runs How Do You Tech, a WP support agency and tech academy. She is also a Co-Founder at Gbefunwa, a WP Managed Hosting firm.
In her spare time, she teaches digital skills freely at her village Uwani Hub to females & teenagers, and she volunteers for the African WP Community.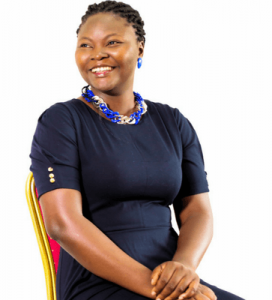 Let's find out what she has to say!
When was your first interaction with Computer Science?
Officially, I have not had any interaction with Computer Science in academia as I come from a Philosophical and Knowledge Management background. Unofficially though if it counts, my first interaction with computers and the Internet was in 2002 when I opened my first email box. From that day, computers and the Internet got me hooked, I was fascinated especially with the Internet, and I would buy bulk time at cybercafes and surf the net for hours. 
I like to say I spent 2002 – 2015 roaming the internet until WordPress saved me in 2015. Though I roamed, today I am good at researching and retrieving useful information from the net, I am better at writing and documenting, and I earn a living from the Internet.
What nudged you into taking up a career in technology?
This happened in 2015, prior to that I was aiming for a career in Human Resources. The time I spend surfing the net from 2002 to 2015 was something I treated as a hobby, but I had learned a lot. 
So, in 2015 when I saw some people presenting themselves as knowledge experts in a number of Facebook groups, repackaging information that could be gotten by googling and selling this to people, who were buying, I knew I was aiming for the wrong career.
What are your earliest memories of using a computer in school?
I do not remember my interaction with computers both in primary and secondary schools, I do know computers were taught to us as a subject though, as it is still done today theoretically in some of our schools.
If we actively and practically interacted with computers, I would definitely know much more than I do today, early access is crucial for the information age we find ourselves living in today.
What is the importance of technology to you now and how does it impact your day-to-day life?
I use technological tools every day to save me time, make me work smarter, connect with people from around the globe, and automate a lot of my daily tasks. I think when we mention technology, we tend to think of only computer technologies, but it is definitely a whole lot more. 
If I had to hand-wash my clothes all the time, I did spend hours on that task, but I just program my washing machine to do the job instead. Same goes for if I have to remember every future event I need to attend without using reminder apps, I know I would miss all the events.
How important is it to increase access to computer science and technology to underrepresented communities and young women today?
This is important because people still think about the programming aspect of computer science and technology (CST) when you talk about it, making these groups of people believe computer technology is for the privileged and those who actually study computer science. 
I believe tech is for everyone, regardless of your field of work today. We even have smart vacuum cleaners, CST comprises so much more than just software development, and if we can show that to young women and people who live in underrepresented and underserved communities, we would be giving them a reason to understand that access to CST is a right, not a privilege. 
By introducing CST to more women and people in underserved communities, we would be giving this group of people a fighting chance in learning to use technology to empower their personal lives, businesses, and communities. This is what we currently do at my village Uwani Hub located in an underserved community, with our focus on teenagers and women, we hold our third annual steamd camp this year.
Why do you think access to computer literacy in school is important?
Access to computer literacy in schools means more people have the opportunity to use this information for their economic empowerment, which would in turn help in bridging the income gap between high, medium, and low-income earners. 
I personally think this gives low and medium-income earners a chance to get a seat at the table, improve their income and encourage them to contribute back to their societies.
What do you think about .Tech Domains taking up this cause? 
This is a great cause because a strong watchword of mine is that, "Tech is for everyone, regardless of your background or field of work"