The tech workforce in the US is not growing at an optimal pace. The number of schools offering computer science is not enough which is impacting the access of computer science to young women and students from marginalized communities.
The truth is that there are over 410,020 open computing jobs in the US but only 71,226 computer science students graduated into the tech workforce last year. 
This is because only 47% of public high schools in the US offer computer science which deeply impacts its access to young women and students from marginalized communities. 
To address this pressing issue, we have launched #MyStartInTech, a campaign dedicated to drawing attention to this cause and in turn, help widen access to computer science in schools.

As part of this campaign, we present the #MyStartInTech interview series where some of the esteemed tech entrepreneurs and professionals in the industry share details about their journey in tech. With this, we hope to draw attention to the infinite opportunities that will lay open if young women and students are given the opportunity to study computer science.
In this interview, Jordan Silverman, Co-Founder of Budge Technology, talks about how he got his start in the tech world. 
Jordan is currently building a software product for the restaurant/hospitality space. He grew up in a family of food distributors and now he hopes to solve focal issues for restaurants with tech.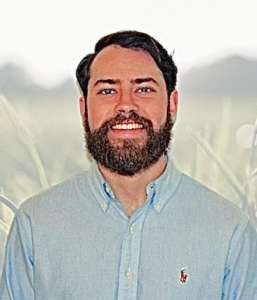 Let's find out what he has to say!
When was your first interaction with computer science? 
The first real interaction I had with computer science was not until I joined the Budge Technology team. I had no prior experience before then. 
Just using the base product and working close to our dev team motivated me to learn more about programming. I started teaching myself a lot about web design and eventually started doing challenges on freecodecamp.org for some practice. 
I regularly do those challenges as I continue to learn more.
What nudged you into taking up a career in technology?
I'm almost 2 full years out of college. I was a student-athlete on the baseball team where I studied Communications and Marketing. An above-average student with a strong work ethic but no real direction. 
My initial job search wasn't the best as I was more focused on baseball in the Spring of 2019 rather than finding a job out of college. Once I graduated, I landed a sales job that just did not pan out to what I wanted it to be. But, I was networking and trying to keep my eye out for another opportunity. That's when I was approached by Max Weiner, the founder of Budge Technology Inc. 
A few weeks later, I left my sales position and joined Budge. Since then, I've found a passion for technology and startups. My family has always been involved in the restaurant industry and I've worked in a variety of them, so the product was fitting to my prior experience. 
Now, I hope to solve focal issues in restaurants with tech. 
What are your earliest memories of using a computer in school?
If we go all the way back to grade school, I remember playing Oregon Trail and the Mavis Beacon typing games to improve my typing speed and accuracy.
What is the importance of technology to you now and how does it impact your day-to-day life?
I feel as though my life is technologically driven. I'm always on either a computer or using my iPhone. I resort to technology to be more productive and simplify my work. 
Whenever a problem arises, I will initially search for software to solve said problem. 
How important is it to increase access to computer science and technology to underrepresented communities and young women today?
I think having any sort of computer science or technology experience goes a long way no matter where or who you are. Programming has become completely democratized. Anyone can learn to code at the pace they'd like. 
The barrier of entry is fairly small. You can get a Rasberry Pi 400 computer that costs $70. The information to learn is scattered at your disposal throughout the Internet. This unleashes the great potential for the future of tech and the world we live in. More access = more opportunity for innovation.
Why do you think access to computer literacy in school is important?
Having access to computer literacy at an early age can open so many new doors for young individuals. Schools should tie in more computer science and programming into their curriculum. 
I'm a huge advocate of contributing to the marketplace of ideas. More computer literacy means more contributions to the marketplace of ideas. And more people that have access to learning more about programming and computer science will be more inclined to execute their ideas.
What do you think about .Tech Domains taking up this cause?
I think it's completely relevant to the times we're in currently. We are seeing more innovation than ever. It's great that you're covering how technology is shaping the world we live in and how important it is to provide access to underrepresented groups of people.