Programming is synonymous with tech development. And the people who code and build high-tech programs and smart software tend to live in their own parallel world. However, there's a lot more to a programmer's life than just being 'wired in' while coding with bloodshot eyes and sore fingers.
Andre Noel, founder at Programmerslife.tech, creates engaging comics in Brazilian Portuguese and English languages to explore and showcase the light-hearted side to programming.
We spoke with Andre to understand what inspired him to explore the life of a programmer and how social media helped him to turn this hobby into a social network for the programming community niche social network.
What inspired you to start Programmerslife.tech? Tell us the story.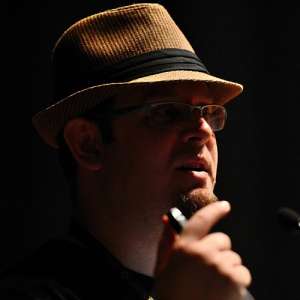 As a programmer myself, I've experienced several funny and tragic stories. One day, I started a Twitter profile (in Brazilian Portuguese) to talk the humorous side of programming.
Quickly the number of followers increased, and I thought about creating comic strips themed around short stories about my life in programming, my friends' lives, and even my readers' lives.
Since I didn't know have the artistic caliber to draw with a pencil, I created comics by manipulating vectors.  I created the first characters based on another comic strip and today I can do it by myself.
Very soon the readers started to send me their stories, and I received more than 15 thousand suggestions of comic strips; all about the daily life of a programmer.
How has social media helped you?
Social media has played a pivotal role since the beginning. Twitter helped my work to get noticed and garner followers. Later, I took to Facebook, and that helped me increase my reach. Today, a lot of my work is focused on Instagram and YouTube. Although most of my content is in Brazilian Portuguese, I'm working on improving my English language skills and trying to update all my content updated in Portuguese and English.
What is the recipe for creating engaging content? What are your inspirations?
I have been a programmer since 2002 and I know the "programmer's life" very well.  My readers can identify themselves with the short stories that I publish, and it's slowly grown to become a little social network about programmers who live the same life and face the same challenges.
Since most of the comics and stories come right from the readers, they are thrilled to send new stories and follow the website as they wait for their stories to be published and for new comics that represent their lives. So, the "recipe" I think is to understand and feel your audience.
You've probably heard the buzz "content is king". Content Marketing is one of the essential parts of the marketing puzzle for the new-age businesses. This article explains: What is content marketing? Why is it important for new businesses? What steps are involved in creating a content marketing strategy?
Give us an insight into your tech journey after you started creating comics.
I've learned a lot about technologies and programming from the readers. They frequently call me to attend meetings and gatherings where I speak and meet new people who are at the highest level of expertise, knowledge, and skills about programming. I'm always learning something new and making new friends from the programming fraternity.
What are your future plans for Programmerslife.tech?
I want to translate all 1900 Brazilian Portuguese comics into English. Also, I want to create exclusive English comics from English readers' suggestions. Furthermore, I wish to create engaging videos in English. And lastly, to achieve this, I have to work on improving my English language skills.
Why did you choose a .tech domain name? How is it helping you develop a unique online brand?
The .tech domain name is a short and direct way to show what my content is about. So, programmerslife.tech has a well-defined direction and it's easier to understand among tech websites.
Get .tech here!