There's so much to talk about when it comes to blockchain. The disruptive technology has taken businesses and the world at large, by storm.
From supply chain to financial sectors, blockchain has various industrial applications; all of which are slated to revolutionize businesses.
To understand blockchain and it's various applications, we spoke to Alin Iftemi, CTO of Modex.tech.
Read on!
What inspired you to start Modex.tech? Tell us the story.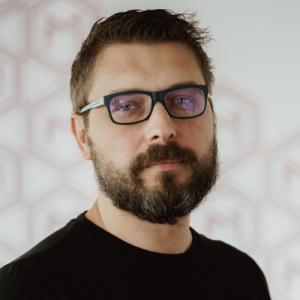 We have been in the FinTech industry for years now, and we've known Bitcoin (BTC) from its early years.
In its initial design phase, Moneymailme was backed by BTC and blockchain technologies.
We could not do it because nobody understood it and we were said to be crazy.
But we've known the technology and we've seen the blockchain potential for many years now, and we've always believed that it would be disruptive.
Later on, when we realized that no one is properly approaching the adoption of blockchain in enterprise, we said we should give it a shot.
We had an opportunity offered by the market and we took it.
And now, here we are, after two years of development, with many community tools and a great innovation for enterprise adoption – Blockchain Database (BCDB).
What are your future plans for Modex.tech?
Modex.tech will focus primarily on blockchain for enterprise (BCDB) and we will continue to expand and refine the BCDB product over the coming months.
We will try to create distributions to cover any blockchain need in the enterprise world. We will extend the team and we will get new investments soon.
With this, we aim to be the first relevant blockchain company in the world.
How does Modex simplify blockchain adoption?
It's simple. Our concept is to allow adoption in a fast and a cheap way. We want blockchain to become the developer choice – it's that easy.
It should not be a CEO's decision that involves budgets and high costs, but a programmer's decision because it is efficient and solves a lot of problems.
How is blockchain helping businesses become more secure?
First of all, decentralization because it allows several parties to use the same system, but at the same time, it helps to protect/own the information they bring in.
Also, it allows developers to scale software products which were not well-designed in the first place, meaning that by mistake these products were not able to scale.
Blockchain allows companies to adopt GDPR by offering their customers true data and privacy protection.
It helps technical data departments to protect their data with real-time back-up and automatic data recovery.
With data immutability, there's also source code immutability, which guarantees that not only data is immutable, but also the software that serves a business scope.
People call these Smart Contracts, but they are more than that. They are actually super secure guarantees that don't allow hackers to inject their own version of code.
What is the future of blockchain? What trends do you foresee?
Blockchain is the future, and soon it will become a standard technology for back-end software products.
I think that blockchain will be taught in school and every programmer will understand it and use it like it's supposed to be with every back-end technology, a matter which is not a concern for business people.
Why did you choose a .tech domain name? 
When we started, we knew it was the right choice. We've chosen .tech because we are a tech company and we believed it was cool to go that way.
But what makes us unique is the innovation of our products and the added value they bring. Today, it is part of our core branding, and we could not see Modex without .tech.
Starting a Blockchain tech business? Build it on a .tech domain!