The tech workforce in the US is not growing at an optimal pace. The number of schools offering computer science is not enough which is impacting the access of computer science to young women and students from marginalized communities.
The truth is that there are over 410,020 open computing jobs in the US but only 71,226 computer science students graduated into the tech workforce last year. 
This is because only 47% of public high schools in the US offer computer science which deeply impacts its access to young women and students from marginalized communities. 
To address this pressing issue, we have launched #MyStartInTech, a campaign dedicated to drawing attention to this cause and in turn, help widen access to computer science in schools.
As part of this campaign, we present the #MyStartInTech interview series where some of the esteemed tech entrepreneurs and professionals in the industry share details about their journey in tech. With this, we hope to draw attention to the infinite opportunities that will lay open if young women and students are given the opportunity to study computer science.

In this interview, Fulvio Giannetti, CEO, Lybra.Tech, talks about how he got his start in the tech world. 
Fulvio is also the Head of Data Science at Lybra (part of Zucchetti Group), an experienced Data Scientist, and a Docent of Big Data Analytics Professionals. As CEO of Lybra, Fulvio is responsible for leading the operational and strategic direction of the company, with full responsibility for bottom-line factors, including long-range planning and global product management.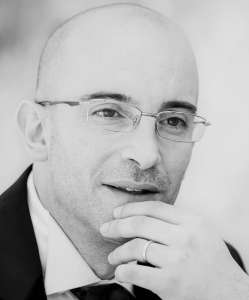 Let's find out what he has to say!
When was your first interaction with computer science? 
After the period at ESSEC, I had started an internship working for some big companies in marketing automation and that was my first approach to data science. This was a new type of science for me as I have a statistical background, so I found it to be very interesting – and was happy to see more opportunities in this new field.  
What nudged you into taking up a career in technology?
Technology has always been an interest and, even more so, a passion of mine since I was much younger, and now I'm thrilled to be able to do it every day as my career. 
As much as it may seem counterintuitive from the name, data science is also highly creative work; from data cleaning to data visualization, data science is a very stimulating career.
What are your earliest memories of using a computer in school?
I started on a Commodore64, programming small things in Visual Basic.
What is the importance of technology to you now and how does it impact your day-to-day life? 
Technology is my job now, so it's a big part of every day of my life. As an industry, a career, and a passion, it can be very challenging every day because of the speed of evolution within the industry, and there is a huge need for precision in every single calculation or code, to make sure that each step, of each solution, works properly. 
How important is it to increase access to computer science and technology to underrepresented communities and young women today?
Technology is a symbol of freedom; any technology or new development aims to democratize and improve the lives of people, so computer science and technology present huge opportunities for both underrepresented communities and women. 
As such, the government must be more proactive to protect the community because, like in all other industries, business decisions can often end up underestimating social rights and social progress. 
Why do you think access to computer literacy in school is important?
It is very important to teach computer literacy, and computers and technology will shape today's students' lives. 
In my opinion, it is equally important to teach children the skills to create and control technology, but also teach them how not to be controlled by it. Technology brings many new challenges to people's lives and, hopefully, through proper education on the downsides of technology (i.e., technology addiction, the proliferation of fake news through digital means, etc.) we can mitigate the potential risk and protect our children from the potentially harmful side effects of an over-reliance on technology. 
What do you think about .Tech Domains taking up this cause?
.Tech domains has an important role to play in democratizing the use of technology, but also to teach people how to actively manage technology.