PR, SEO, and social media together form the backbone of every marketing strategy. Companies big and small, invest huge amounts of time and money in hiring digital marketing firms, PR agencies, SEO experts, and leave no stone unturned to promote their products and services.
Jelly Digital Marketing & PR is one of those agencies that offer all these services under one roof. They combine social media, PR, and digital advertising to provide comprehensive amplification for brands.
We spoke to the Founder of Jelly, Darian Kovacs, and asked him how they do it. Darian has 15 years of marketing experience and a passion for education, and creativity, which strongly reflects in his company's services.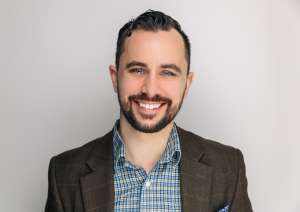 Let's find out what he has to say!
 1. How did you start Jelly Marketing and what has the journey been like? 
I got the idea for the name Jelly Marketing after I saw those tiny jars of jelly and thought they would make terrific business cards. I finally was able to bring that dream to fruition in 2013 when I founded Jelly Digital Marketing & PR, which had been a dream for a long time.
Jelly has been steadily growing, we've moved 3 times since I started it in my basement 7 years ago. Along the way, not only has the company grown but so has its auxiliary brands.
In 2017 we launched our podcast Marketing Jam where we interview business leaders from all over the world, which is now available on Amazon Prime; and in 2018 we created Jelly Academy, an educational program to teach business professionals about marketing and PR.
Over the years Jelly has been named the Best Employer for Recent Graduates, achieved B Corp Status, become Great Place to Work Certified, awarded B Corp Rookie of the Year, and recently placed as one of Canada's Top Growing Companies.
We've been so thrilled to see Jelly grow, and we're just getting started!
2. How is digital PR different from mainstream PR?
Digital PR is the evolution of traditional PR. Going digital has opened up a new world of possibilities for PR, and the people you can connect with.
Digital PR requires digital literacy as you need to be able to feed SEO and Social goals through your PR success. The great thing about Digital PR is having the ability to accurately measure the success of your campaigns, and see what mediums work best for your client.
At the end of the day PR is just PR, and to get the best result you need to find a mix that works for each client, which can often mean reaching for traditional media as well as digital.
Each of these really benefits from the addition of the other. We believe in using everything we have in our toolbelt to get our clients the results they're looking for.
Social Media is really just a micro extension of PR, it allows us to connect directly with customers and create a bond between them and the brand. Digital advertising, in some cases, can be used to amplify a message so that everything a company puts out has more reach and impact, and PR is there to draw on and add to that brand awareness.
4. How does digital PR impact SEO?
One of the biggest benefits PR has on your SEO is link generation from reputable sites. Reputable third-party websites with back-links to your organization's website are an invaluable asset and can make a huge impact on your SEO standing.
PR helps build brand awareness, Google can recognize this and will rank your website higher in search results if your brand is more recognized and mentioned by people and businesses.
PR and SEO are like peanut butter and jelly you might say.
5. How do you teach your clients to build their own strategies? 
We're firm believers in helping individuals grow and achieve their goals, and the first step to that is being able to accurately define what those goals are.
We offer guidance for our clients if they're looking for expertise in an area. But we use Jelly Academy, our teaching platform to teach marketing, and through that, a way to define their marketing strategy.
We use Jelly Academy to help those customers that are really looking to expand their marketing knowledge and this can help them not only build their own marketing strategies but also gain clarity on why certain strategic moves will help them reach their goals better than others.
6. What are the future plans for Jelly Marketing?
We're so thrilled with what we've already accomplished, and our goals for the future are to keep down this path we're on and continue to do it better, smarter, and sharper than before.
We love our home here in Fort Langley, and we have an incredible team that I think will really be able to continue putting out solid campaign work and help Jelly grow into the future.
Building your own startup? Build it on a .TECH domain!