The automotive industry is booming. The projected international sales for passenger cars in 2018 is forecasted to reach 81.7 million. And that is a staggering number when compared to the 39.2 million passenger cars sold from 1990 to 1999.
With the automotive industry hitting new highs in technology and propulsion engineering, it is only logical that the industry evolved its sales and integration processes.
Autobahn.tech is a vehicle sales platform dedicated to building a sustainable automotive future. We spoke with Martin Piirmaa, COO & Co-Founder at Autobahn.tech, to talk us through how car manufacturers and auto dealers can scale their business using Autobahn. Read on!
What inspired you to start Autobahn Tech? Tell us the story.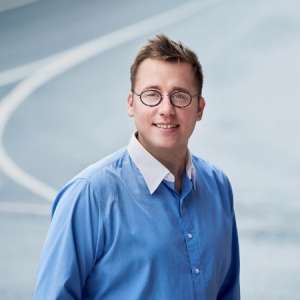 We started Autobahn as we were familiar with the obstacles and disadvantages that the automotive industry is currently facing.
We realized that multiple stakeholders within the automotive distribution channels such as manufacturers, importers, dealers and vehicle buyers needed to move into one connected platform in order to achieve better results.
Our goal was to work towards a connected and transparent paperless automotive future. The result is that Autobahn is reinventing the way we sell and buy vehicles in a digital world.
How can car manufacturers and auto dealers scale their business and drive sales using Autobahn?
Autobahn is an end-to-end vehicle sales platform (VSP) for automotive companies. Autobahn digitizes the entire automotive supply chain and streamlines the entire sales processes.
Currently, OEMs, importers, and dealers suffer from a minimal integration of their business processes. This has caused the automotive industry to charge high margins on buyers as each stakeholder requires their piece.
Autobahn disrupts the automotive industry's margin-based business model by shifting it to a task-oriented model (price per action).
This disruption allows for each activity to be priced, accessing a wider-spread of customers at minimal fixed fees. The platform ensures seamless communication between manufacturers, importers, and dealers.
The number of tech-savvy customers has increased significantly over the past decade. This demographic will continue to grow and be a central focus for online businesses as more and more digital natives gain buying power. Businesses need to be cutting edge and modern to impress them.
Could you give us an overview of the features and benefits of Autobahn that will help buyers in making a purchase decision?
Autobahn is unique in its approach as it tackles the entire automotive industry sales processes. To date, competing solutions have tackled various segments (dealerships or importers) separately.
By targeting the entire sales value chain, Autobahn provides significant cost and efficiency benefits to all stakeholders. The specific stakeholder benefits are highlighted below:
Manufacturer:
Regional market overview of dealer and importer activities in real-time;
Management of vehicles, versions, and options in different target markets;
Order management and business intelligence input for production process;
Replaces 20-30 existing sales-related IT solutions
Importer:
Brand product catalog configuration and pricing (models, options, accessories);
Management of dealers, users, locations and brand setup;
Available stock and factory order management, including delivery process;
Real-time interaction with the entire dealer network.
Dealer:  
Stock vehicle bookings, offers, and orders;
Vehicle lifecycle from factory order creation until vehicle handover;
Full CRM management and reporting on sales progress;
After sale and spare parts management.
Buyer:  
Vehicle status updates during the buying, ordering and delivery process;
Book test-drives, dealer meetings and schedule service;
Certified vehicle service history;
Direct online sales platform.
What are the trends you foresee in the auto-tech industry?
Autonomy & Mobility
The real theme here, beyond autonomy, is mobility. Getting people around in safer, faster and more efficient ways is the true goal of the tech industry's disruption of the transportation sector.
Connected Supply Chain And Improved Manufacturing
Recently, the industry has moved away from the national and regional production and toward a more decentralized approach for both production and the supply chain. A connected platform will increase productivity and decrease defect rates.
Digital Sources In The Car Buying Process
In response to consumer-driven expectations to research and buy online, companies are likely to begin selling cars and parts directly through their respective websites.
It's 2018, and, pathbreaking trends in the automotive industry will be setting up the stage for a lot more innovation and investments from stakeholders in the industry. If you are part of the automotive industry, the following top 10 trends will define your business strategy for 2018: 1. Cross
What are your future plans for Autobahn?
The automotive industry is changing to meet consumer expectations and our job at Autobahn is to help companies prepare and step into the digital age of vehicle sales. The transition to Industry 4.0 has created several challenges and Autobahn is built to address these hurdles.
There has been an unmet gap between market demand and innovative solutions within the industry. Autobahn is looking to continue bridging this gap and meet the industry demand by providing the first standardized Vehicle Sales Platform (VSP).
Why did you choose a .tech domain name? How is it helping you develop a unique online brand?
To be honest, we were aiming for autobahn.com.  But as this domain was already registered and unfortunately not for sale, we had to be clever and by choosing between several domains.
We saw that .tech is the best choice as we're a tech-company – we could highlight our tech-expertise and involvement.
Our page visitors would already know what the company is about and as it's something new it might even be easier to remember. I think we made a right choice as .tech domain creates uniqueness and it's easy to build a brand around it.
Traditional ways are of course .com, but nowadays when most of the premium domains are already taken you have to be smart to find the right and suitable domain for your company.
Companies should not live under the old dogma, where all domains should be built around .com, but rather find a smart solution, which highlights your creativity and focus.
I think it mostly depends, who are your customers and what's the business behind the domain, but for us working in enterprise and b2b makes the .tech domain a great way to be innovative.
Starting a cool new technology startup? Get .tech here!