With exhibition fees skyrocketing every year, most startups refrain from participating in tech events and startup conferences. However, these events and conferences make for a brilliant platform for startups to network, grown, and learn. New Orleans based JazzCon.tech is an intimate 3-day event held in March that hosts no more than 250 attendees to network and share knowledge and ideas.
We spoke with Vincent Mayers, Tech Community Leader at JazzCon, who talks about their clear intent of offering mega-conference perks at nominal charges. Read on!
What inspired you to start JazzCon.tech? Tell us the story.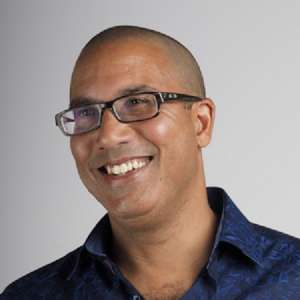 We wanted to create a boutique destination web conference. An event where there are no sponsors and an intentionally high speaker to attendee ratio so that attendees get the best "hallway track" experience possible.
Attendees will get a better get a chance to mingle with speakers during all the social activities. New Orleans has a rich culture based on music and food, and so we coined our event tagline "Music, Code, Food"
Could you give us an overview of Blockchainconf.tech, Connect.tech, and Datascicon.tech?
All these community-run tech events offer a price point way lower than other premium conferences.
We started Connect.tech 5 years ago as there was no other web development conference in Atlanta. The first event in 2013 attracted 350 people and this year we expect 1300-1500 people, it has really grown to be the marquee web dev conference in the South East.
DataSciCon will be in its second year in November. The goal here was to create a Data Science conference for developers and engineers to provide technical content that will help them build and deploy apps leveraging AI and Machine Learning.
Same with BlockChainConf. There are no Blockchain conferences out there for software engineers to learn hard skills; they are all about investing, bitcoin and ICOs.
Share with us 5 key reasons why tech startups must participate in tech events and festivals. How can they make the most of these gatherings?
Stack exposure. Tech startups will be exposed to different stacks and get to test drive features, learn other programming paradigms, and walk away with a list of new strategies and tools to try back at your workplace.
Learn from Experts. Tech startups will get a chance to see live examples, learn from others' mistakes, ask questions in person, and benefit from other's wisdom.
Uninterrupted focus. It's a huge advantage to be away from work and constant interruptions, acquiring the knowledge you need to move projects forward.
Stay current. Technology changes fast. Keep pace with new developments, best practices, products, services, and trends used by other start-ups to some of the world's most successful companies.
Recruit. You could well meet your next greatest hire at a conference. If people are there, they already differentiating themselves from other applicants.
Could you share your top 3 tips with tech startups that are looking to participate in a tech event or startup conference?
Engage, Engage, Engage. It's not enough to only sit there.
Demo something. A pro-tip is to have two monitors, at least 40-inch ones. Have code demos running on one and showcase your work on the other.
Awesome Banners. Use tall meter boards, not cheap banner stands to show your stack graphically. Invest in a pop-up display that is 5-6 ft wide.
Bring Swag. 100% cotton shirts? No! Bring some smartly designed t-shirts. Don't just think about displaying your logo, your t-shirt should have a subtle design that people will want to wear because it's cool. Avoid giving out black t-shirts.
A startup that makes internet security systems is trying hard to market its product. Alas for them, nobody seems to be interested. They are not sure how to create a buzz or who to reach out to. Struggling with a limited marketing budget, they invest in online advertising to acquire new customers.
What are your future plans for JazzCon.tech, Blockchainconf.Tech, Connect.tech, and Datascicon.tech? Give us an overview of what we can expect at the latest editions of each event.
Participant satisfaction and engagement is our mantra. We want to provide a premium conference experience to people for half the price of what they would pay at a premium conference. We feel it is important for the community to have tech events where companies can send 3-5 people to for the cost of one person.
In the future, we will have globally renowned speaker's, authors, and language creators present side by side with community speakers. We wish to continue having the coolest swag for all attendees and even better merchandise for presenters.
Why did you choose a .tech domain name? How is it helping you develop a unique online brand for each of your tech events?
The .tech domain is awesome for us. It allows us to create a series of domains that 100% reflects our goal of running developer-focused conferences. Plus, it is super cool!
Starting a new tech business? Get .tech here!